When someone passes away we have ways in which we commemorate them. Gravestones with epitaphs, scattering ashes in special places etc.
But sometimes you might choose to get a memorial plaque to remember a loved one.
A memorial plaque is a commemorative plate that is used to honor the memory of the deceased. It is placed in either a public spot or a place that was special to the deceased and their family.
And so the wording on a memory plaque is important. It's the chance to pay tribute to the deceased, talk about their legacy and say what they meant to you.
But it can be difficult knowing what to write on a memorial plaque. So if you are having a hard time deciding what to say or need some wording examples to help then
Traditional and Short Memorial Plaque Wording Examples
In Loving Memory.
Gone but not Forgotten.
Rest in Peace.
Forever missed.
Always in our hearts.
[Name] – a beloved [relationship] taken from us too soon.
Always loved and always remembered.
Gone from our sight but never from our hearts.
Forever in our thoughts.
In memory of [name] who touched so many lives.
A beautiful soul now shining brightly in heaven.
In loving memory of a beautiful soul. Until we meet again.
We will always cherish the memories we made together.
Cherished memories of [name] who will live on in our hearts.
In memory of a life filled with love and laughter.
You may be gone from our sight but you will always be in our hearts. Rest in peace.
When a loved one becomes a memory that memory becomes a treasure.
Verses for Memorial Plaques
Death leaves a heartache no one can heal, love leaves a memory no one can steal.
Your life was a blessing, your memory a treasure. You are loved beyond words and missed beyond measure.
The pain of loss is hard to bear, but memories of love will always be there.
Those we love don't go away; They walk beside us every day. Unseen, unheard but always near. Sill loved, still missed, and very dear.
If tears could build a stairway, and memories a lane. I would walk right up to Heaven and bring you back again.
No farewell words were spoken, no time to say goodbye.You were gone before we knew it, and only God can tell us why.
Those we love remain with us for love itself lives on. Cherished memories never fade because one loved is gone. Those we love can never be more than a thought apart. For as long as there is a memory they live on in our heart.
Looking back with memories, upon the path you trod. We bless the hours we had with you and leave the rest with God.
A silent thought, a secret tear, keeps your memory ever dear. God took you home, it was his will, but in our hearts, you live still.
We miss you now, our hearts are sore, as time goes by we miss you more. Your loving smile, your gentle face, no one can fill your vacant place.
Your gentle face and patient smile, with sadness we recall. You had a kindly word for each and died beloved by all.
We can't have old days back, when we were all together. But secret tears and loving thoughts will be with us forever.
Life is but a stopping place, a pause in what's to be, a resting place along the road, to sweet eternity.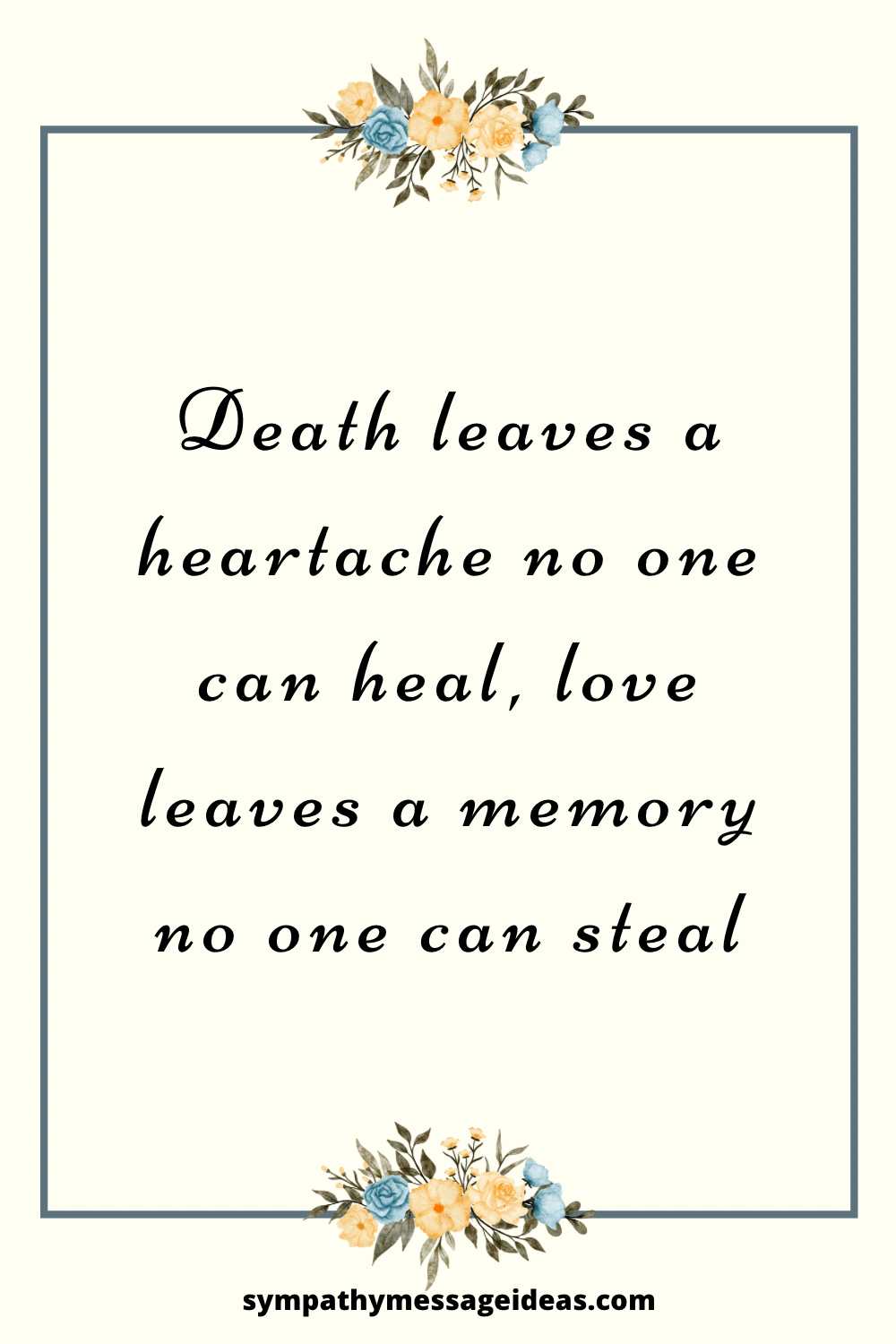 Memorial Plaque Wording for Mom
In memory of [name], a mother who's love knew no bounds.
We will always love you mom.
Your wisdom and kindness will always be cherished, mom.
In loving memory of a dear mother and wonderful friend. We will miss you always.
Remembering a beloved mother who only brought joy and happiness to the world.
A mother whose memory will live on through the lives she touched and the love she shared.
Honoring a mother who's compassion and warmth was unmatched.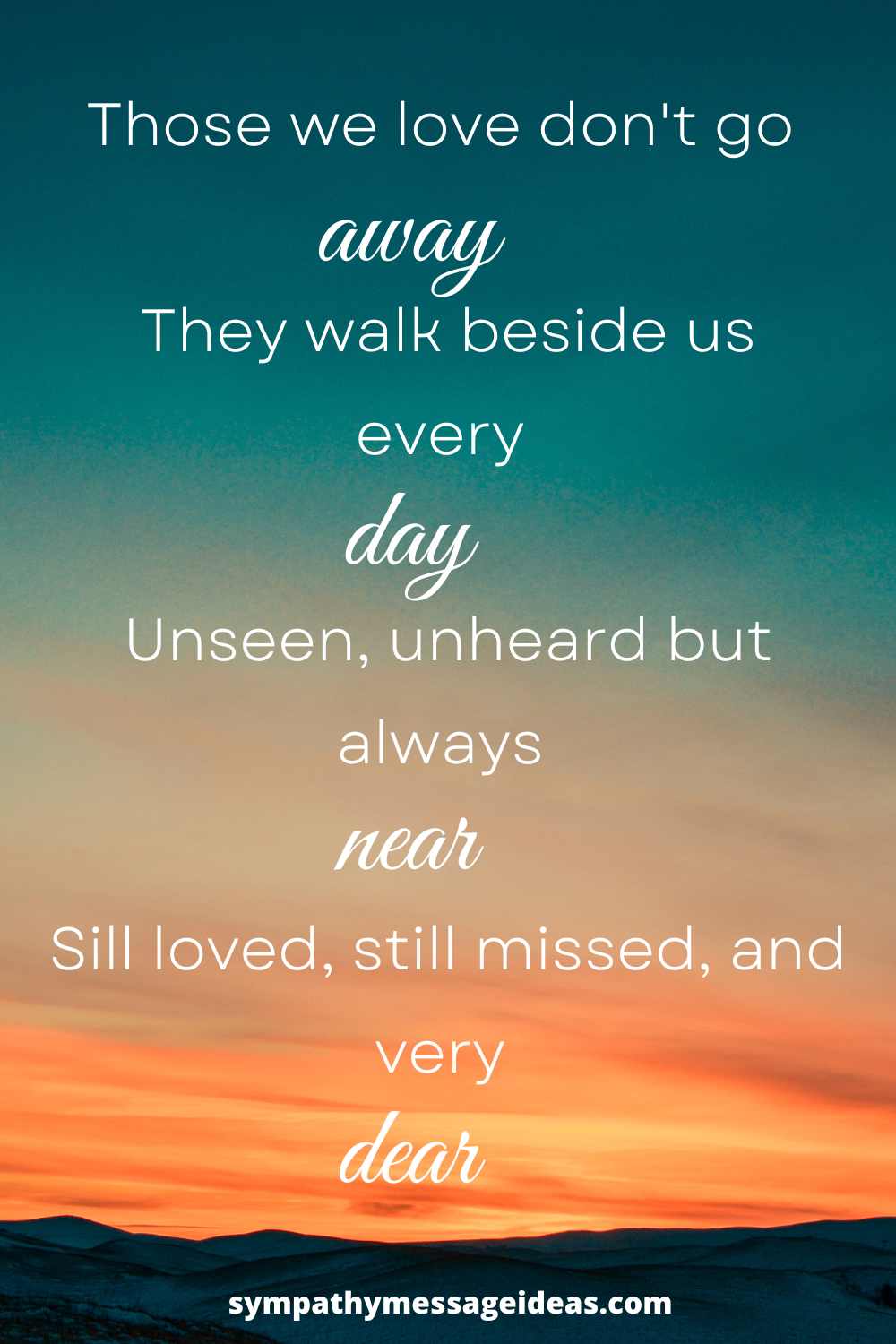 Memorial Plaque Wording for Dad
Honoring the life of a father whose mere presume felt like a gift and whose love was boundless.
Eternally missed; a father who taught us what it meant to be selfless and kind.
In loving memory of our dear father. A man of strength, integrity and love.
A father who leaves behind a legacy that will live on in the memories he created and the love he shared.
In honor of a dad who was devoted to his family and left behind so much love.
I will be forever grateful for a father who provided so much love and guidance.
You will forever remain in our hearts, dad.
We remember a father whose laughter filled our home and love filled our hearts.
Memorial Plaque Wording for Grandmother
A grandmother who held herself with such grace and helped guide us through life with compassion and love.
We remember our grandmother with deep affection and how she ticked our lives in the most amazing way.
Nurturer of generations, our grandmother's love and wisdom will forever be etched in our hearts.
Eternally missed, our grandmothers incredible spirit and zest for life will live on long after her.
The amazing memories of our grandmother will live on through everyone who was lucky to know her.
A grandmother who was a true inspiration and who taught us so much about family and love.
We will cherish our grandmothers memory forever and remember the light and love she bought to us.
A grandmother who will never be forgotten. She leaves behind the best memories.
Memorial Plaque Wording for Grandfather
We remember our grandfather with respect and admiration.
A loving grandfather, mentor and friend. His memory will be kept alive in the hearts of those who were blessed to know him.
A shining example of a loving and generous grandfather. He will be remembered by family as friend with deep admiration and respect.
Our grandfather will remain in our hearts. Even though he is gone his presence will be with us, always.
His spirit will live on in our hearts. The memories won't fade, we will cherish them forever.
He touched our hearts like no other. The memories we share of him and the impact he had on our lives can never be forgotten.
In memory of a beloved grandfather. Sadly missed and fondly remembered.
In honor of a man who supported and loved his family like no other.
Memorial Plaque Wording for a Friend
In loving memory of our dear friend, [name]. Your kind heart, infectious laughter, and unwavering support will always be cherished and never forgotten. Your memory will live with us forever.
A true friend to the end. Your kindness and generosity will always be remembered.
In memory of a beloved friend. Your light shone brightly and will guide us forever.
Those beloved memories we shared will never fade. Rest in peace, [name].
The time we had with you will always be treasured, [name]. Your impact on our lives will never be forgotten. Rest in peace our dear friend.
Memorial Plaque Quotes
"To the world you may be one person; but to one person you may be the world." – Dr. Seuss
"There are no goodbyes for us. Wherever you are, you will always be in my heart." – Mahatma Gandhi
"There are special people in our lives who never leave us, even after they are gone." – D. Morgan
"How lucky I am to have something that makes saying goodbye so hard." – Winnie The Pooh
"We do not remember days, we remember moments." – Cesare Pavese
"The best and most beautiful things in the world cannot be seen or even touched, they must be felt with the heart." – Helen Keller
"Don't cry because it's over, smile because it happened." – Dr. Seuss
"Lives are like rivers: Eventually they go where they must. Not where we want them to." – Richard Russo
We hope these memorial plaque wording examples have helped you to choose a memorable and fitting message to accompany a memorial plaque.