When you send a condolence message it is usually soon after the tragic passing. But if a significant period of time has already passed you may be wondering if it is acceptable to send belated condolences.
The answer is yes.
Condolence messages are a thoughtful gesture. Even if you feel like you're too late the recipient may well welcome your belated sympathy.
Having support and knowing friends and family are there for you after a tragic loss is important.
So you shouldn't worry about causing offence with condolences, however late they are. Those who have suffered a loss will appreciate you making an effort to show you're thinking of them, regardless of when that is.
We'll look at the etiquette surrounding sending late condolences before some example belated sympathy messages you can use in a card or note.
Is it OK to Send a Condolence Card Late?
Yes it is. Convention says that you should send a condolence card or gift with message within a few weeks after the death. However, the bereaved will appreciate the words of kindness you send even if they are late.
You shouldn't avoid reaching out of offer your condolences because you're worrying about a certain timeframe and etiquette – be there for those who have suffered a loss and send them a sympathy card or note with your condolences.
How Late Can you Send Condolences
There is no set deadline to send or offer your condolences. Ideally it would be within a few weeks of the death but if you don't find out until much later you should still send a note of condolence or sympathy message.
A Note or Message?
Taking the time to write a personalised note is a nice touch. It shows you've put more thought into it rather than a standard, easily bought sympathy card.
But if you don't have the time then a regular card is perfectly acceptable too. Try to make sure you add a little extra message of your own.
Short Belated Condolences
I'm sorry this is late – my condolences for your loss
I've no excuse for this belated message, but please accept my sympathy for your terrible loss
I'm sorry I couldn't be there for you at the right time. I'm making up for it now
I only just heard about your loss. If you need or want to talk, I'll be there
It's been too long but I only recently heard of the loss. Please accept my condolences
My deepest sympathy for your awful loss. My apologies for how late it is
We just heard and are so terribly sorry. It's just tragic
I'm happy to talk if you want. I know I was late but I'm here now
I wish I could have been there. Just know I can be there for whatever you need now
My belated condolences for your awful loss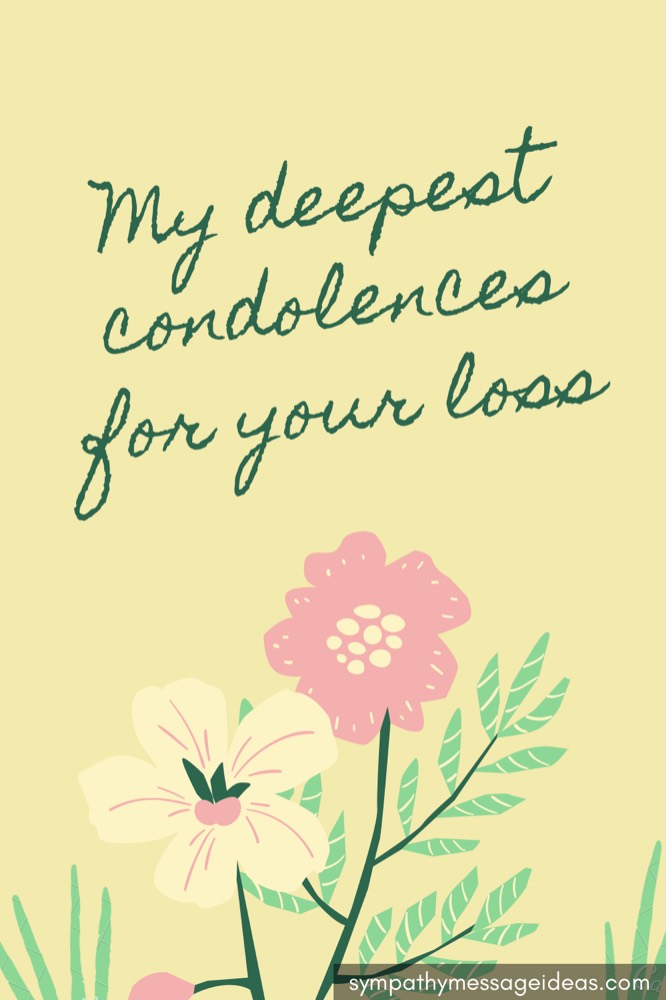 Belated Sympathy Messages
I've only just learned of your loss and would have reached out sooner had I known. I am so sorry for your loss
There's no excuse for this being so late. I'm deeply sorry for such a tragic loss and offer you my most since sympathy
I am always here if you need me. Don't hesitate to get in touch. I'm sorry for the delay in this message and hope you're finding strength and love from those around you
I'm sorry I only just found out about the shocking news. You will be in my thoughts and prayers
I can't even begin to understand what you're going through, and I should have been there for you sooner. Please know I'm here now though, so you can reach out whenever you need or want to
I can understand why you didn't mention anything but if you did want to talk I can be a good listener. I'm really sorry for your loss
It's been a long time now but I heard about what happened and what you went through. Nothing I can say will help but please know I'm thinking of you
I hope I'm not overstepping here but heard about your loss and wanted to get in touch just to offer my condolences
We aren't in contact enough anymore and I realise I'm far too late now but I still wanted to send you this message to say how sorry I was to learn of your loss
I don't know if you remember me but I was close to [name of deceased] and wanted to say how sorry I was when I heard they had passed away. I apologise for the lateness of this though
Try not to dwell too much on being late with your condolences. Mention it but quickly move into expressing your sadness for their loss. It doesn't help to keep the focus on your own mistake.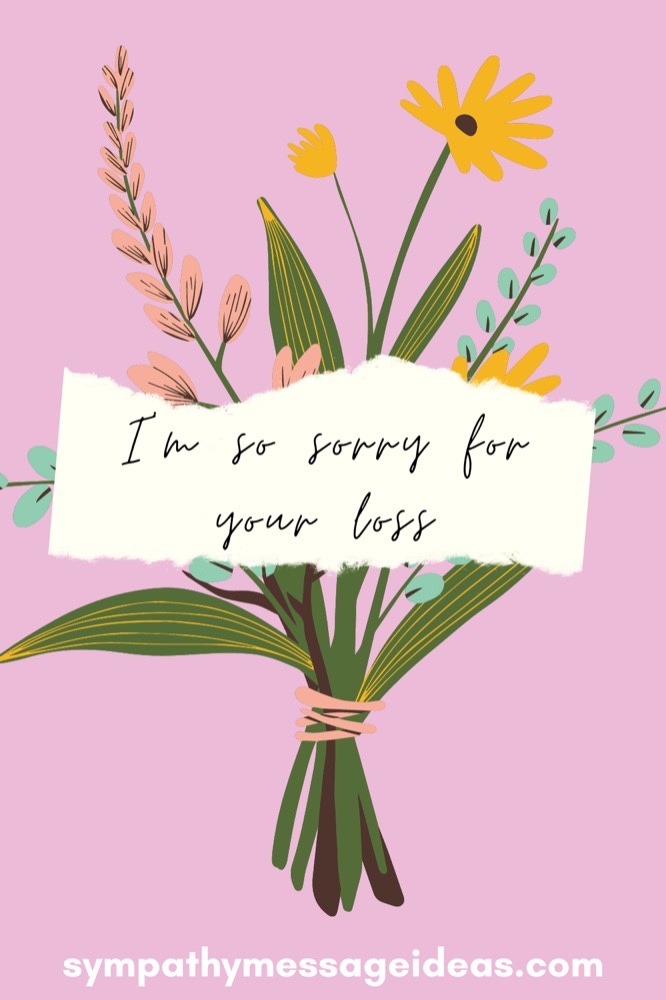 Anniversaries of Losing a Loved One
When the anniversary of someone's death comes around you might also consider sending a sympathy card, note or message.
This can worry some people as they're unsure if it's the right thing to do. Do they want to be reminded of the loss of someone so important to them?
Actually death anniversaries are often marked and used as a day to remember the person.
So sending your love and thoughts is a moving gesture that is likely to be appreciated.
You may also want to do the same for birthdays, wedding anniversary and any other milestones that the family will be aware of.
Receiving a card or simple message on one of those days will be heartwarming for the family remembering their loved one.
Thinking of you today and remembering _______.
Hoping you find strength in loved ones to help get through such a difficult anniversary
I will be remembering _______ today and thinking back on all the wonderful memories I have of him/her
Sending my love and thinking of you today. I know it must be a hard one so if you want to talk I'll be there
We will spend today remembering all the good times we shared with ______. They were truly special and we miss them dearly
See our death anniversary messages for more ideas of what to write or send.
---
It can be difficult to know the right thing to do when it comes to belated condolences. Just remember that those mourning or remembering their lost loved one will just be thankful knowing people are thinking of them. So try not to feel awkward about sending a belated sympathy message, even if you are a little late.