When someone experiences a loss, we reach out with our condolences and sympathy. That may be through simple words in a condolence message, a few words in a sympathy card/note with some flowers or a gift, maybe even just a quick text message.
But one thing that is very common amongst all the ways we express our sorrow for someone's death is by saying 'sorry for your loss' as a quote or message.
A sorry for your loss message is a short few words or sentences that that conveys your sympathy, offering condolences and showing you care about the person who had experienced a loss.
They can come as words or a message or as part of a sorry for your loss image. That's an image, usually something appropriate for losing someone (flowers for example), with the accompanying message or quote.
Is Saying 'Sorry for your Loss' rude?
No. It has become quite an overused phrase and so can be seen as less genuine than something you have thought of yourself. But that doesn't mean it's rude or shouldn't be used. If you need a quick way to express your condolences then saying 'sorry for your loss' is perfectly acceptable.
If you're looking for an alternative then try our examples of what to say instead of sorry for your loss.
Below you will find our selection of sorry for your loss pictures. We have taken the time to create these ourselves and whilst they are to be shared on social media or sent via email to someone we would appreciate you crediting us if you choose to use them on your own website.
We are confident you will find one of the sorry for your loss images and quotes perfect for showing someone how sad you are they have lost a loved one and help you to express your condolences in a thoughtful way.
Sorry for your Loss Quotes and Images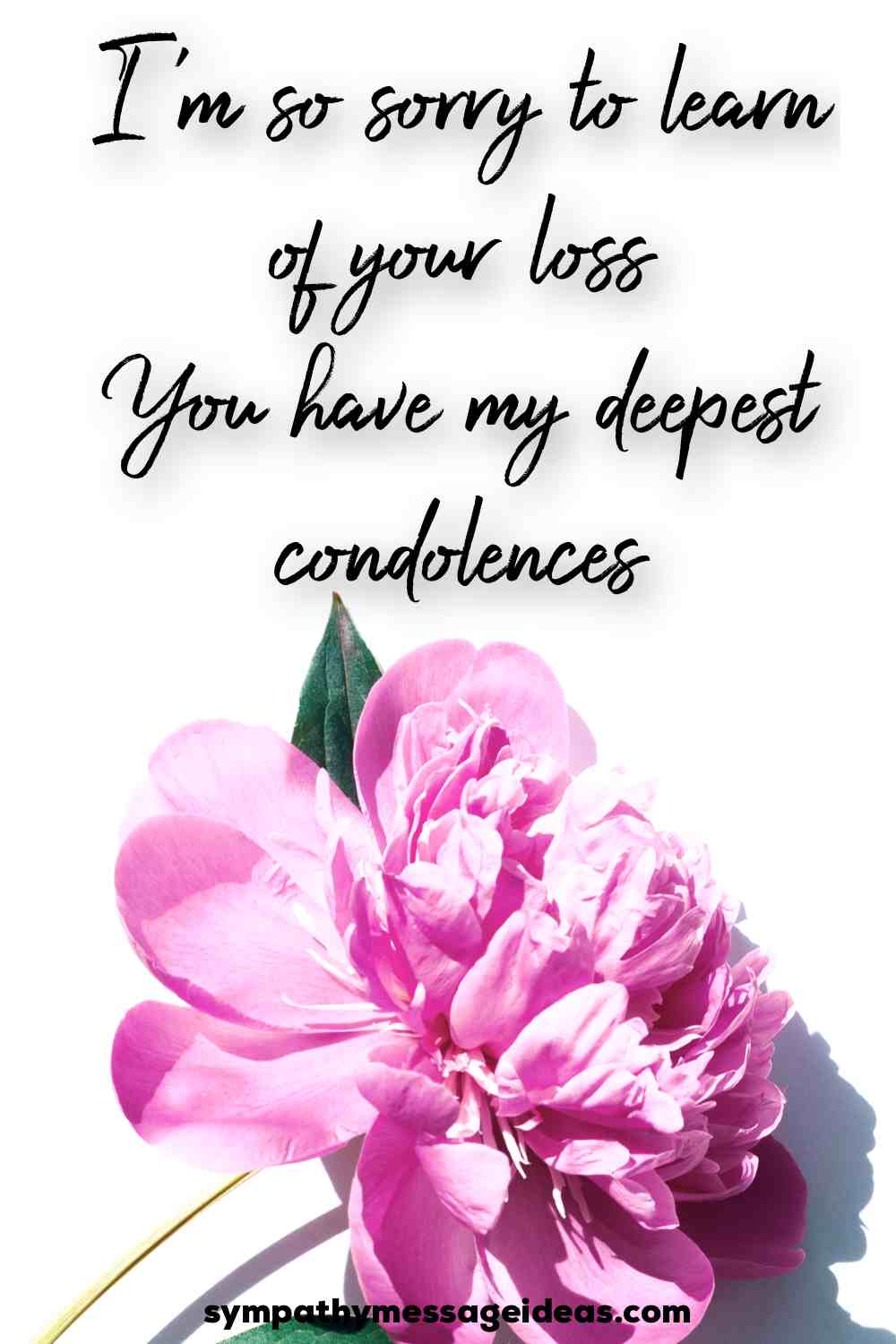 I'm so sorry to learn of your loss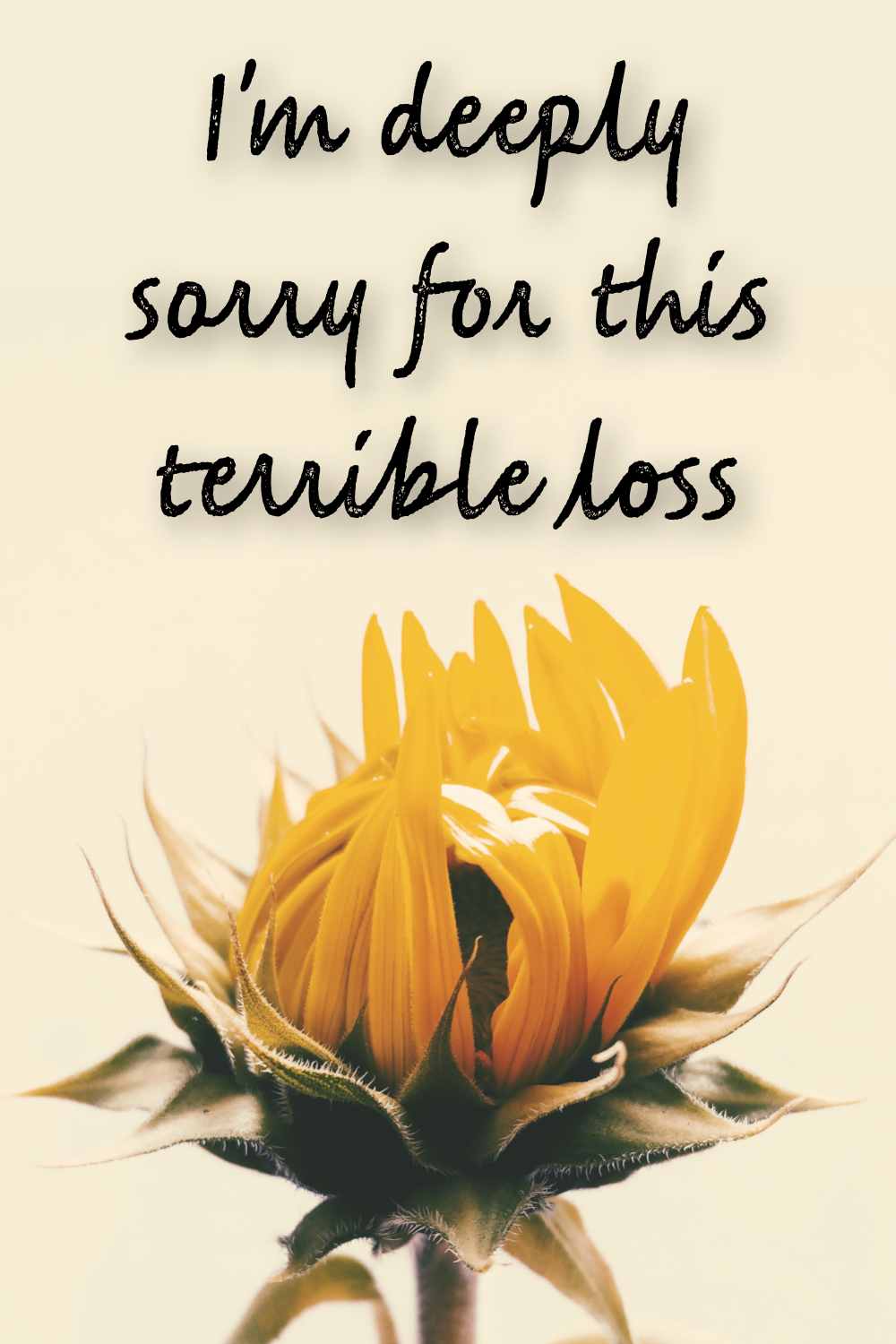 I'm deeply sorry for this terrible loss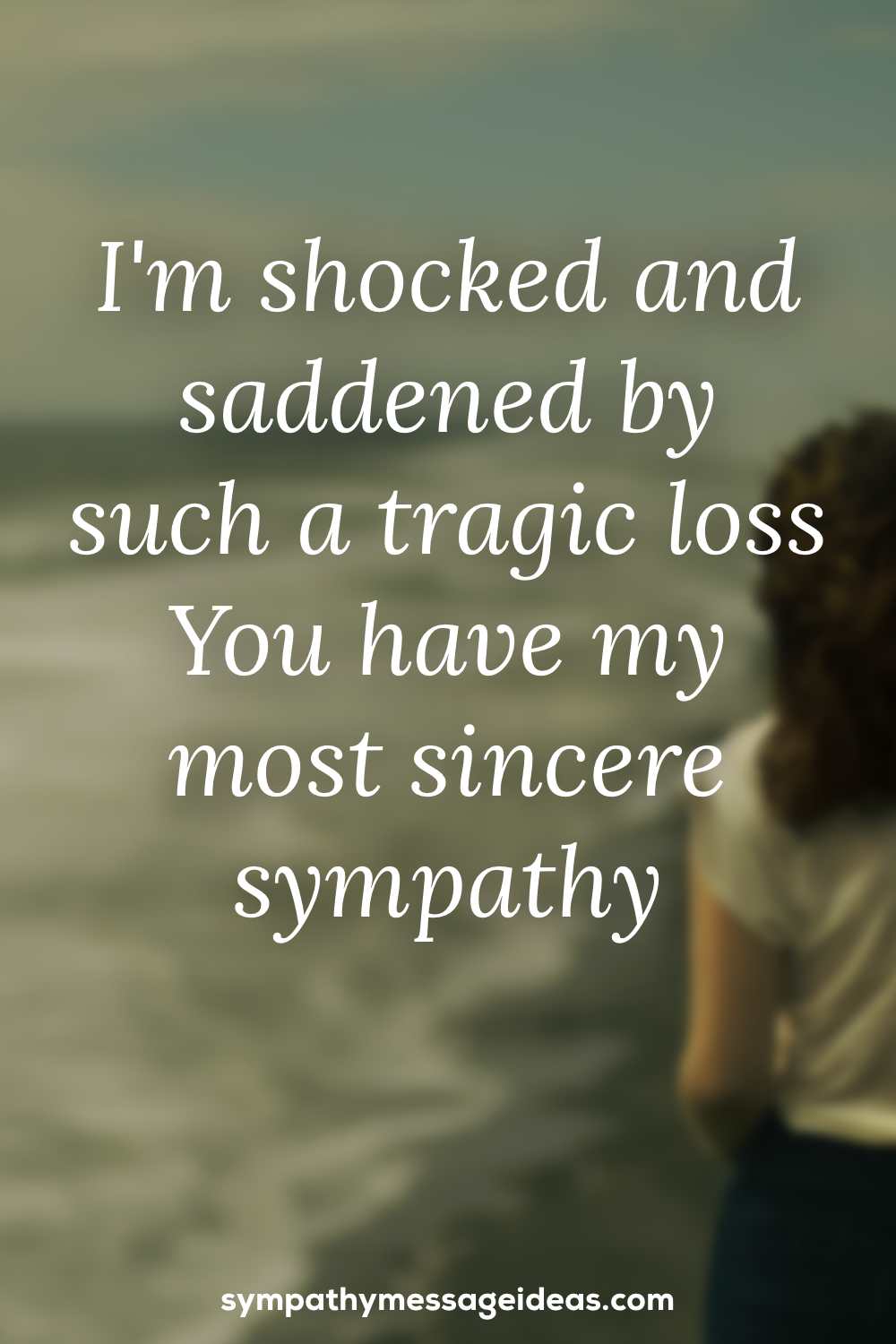 I'm shocked and saddened by such a tragic loss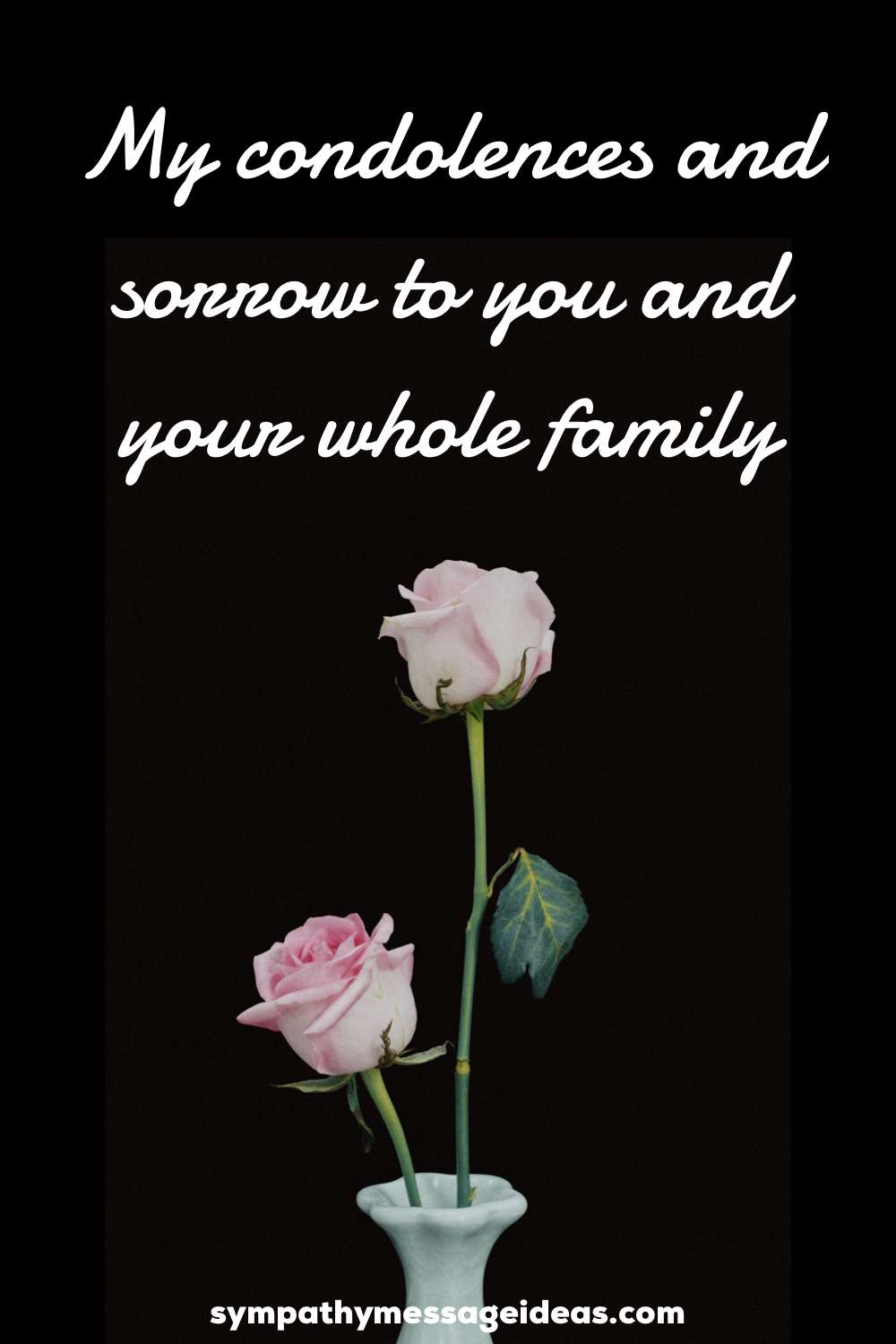 My condolences and sorrow to you and your whole family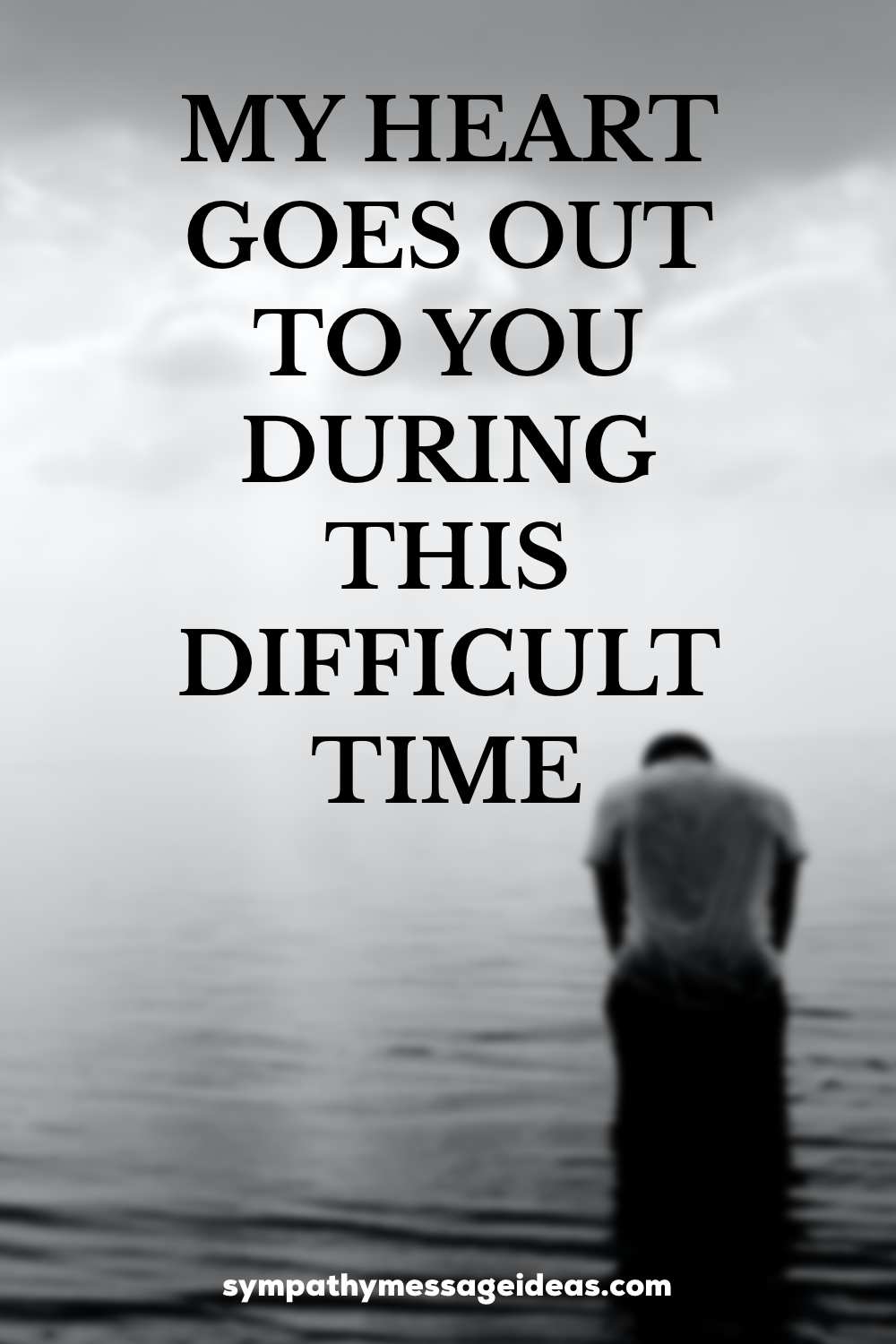 My heart goes out to you during this difficult time
You are in my thoughts and prayers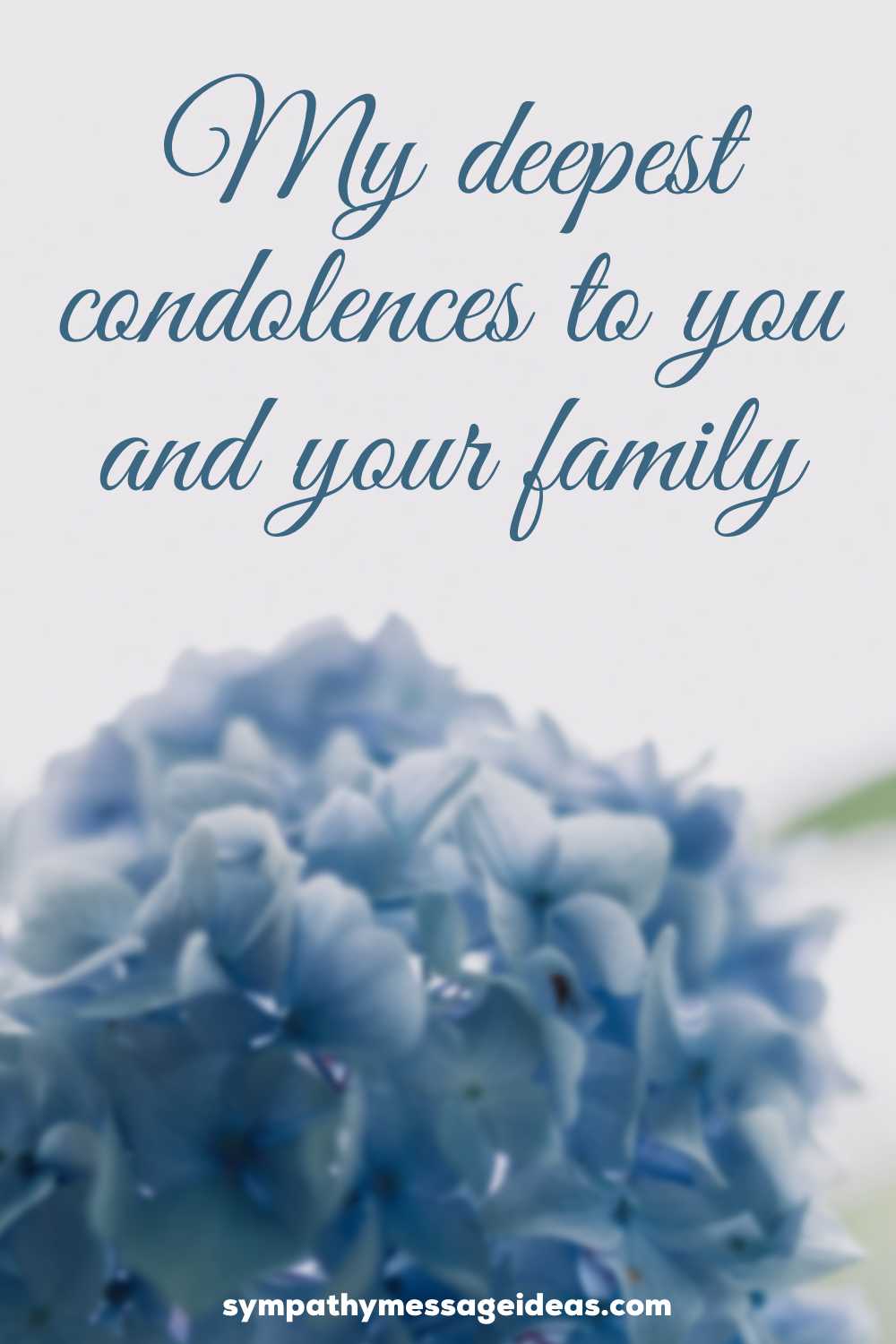 My deepest condolences to you and your family
Sending my love and sympathy
Wishing you comfort for the coming days
Wishing you warm memories to hold in your heart forever
Sorry for your Loss Messages
You might prefer one of these messages to accompany a card or note to those mourning a loss. Maybe with a gift or some flowers. Whatever your choice try to offer your support and understand during such a tough time.
I'm deeply sorry for the tragic loss you've had. You will be in my thoughts and prayers
My most sincere and heartfelt condolences to you for your loss. I am terribly sorry you have lost someone so special
I am shock and saddened by such a dreadful loss. My sympathy and love go out to you
Remember that we are here for you. Your friends and family will be there to comfort and condolences you. I'm so sorry this has happened
I love you and am here for you. No matter what you need you can rely on me. My heartfelt sympathy for your loss
Hearing the news of _____'s passing has been utterly devastating. I know how close you were and so I am deeply sorry that you've lost someone so dear to you
I'm so sorry you've lost a person so close to your heart. You are in my thoughts
God bless you and offer you comfort during this terrible time. I'm really sorry for the loss of your _____
I was stunned to learn of ______'s death. They were such a wonderful person and will be missed by so many. My condolences and sympathy
We have lost someone so unique and special it is hard to find the right words. I just know how sorry I am for you and your whole family
I wanted to reach out and say how sorry I was to learn of ______ having passed away. I hope you're coping ok and if you need anything I'm always here for you
We will remember _______ and all the good they brought to this world. They leave a huge hole that will never be filled. I am sorry for your loss
We were blessed with such an amazing person that to lose them is so hard to bear. I am desperately sorry and offer my condolences for your loss
Let us try to remember the memories we made with _______ and the wonderful times we had. I will miss him/her tremendously and I'm so sorry you have lost that bright spark from your life
Sending my love and condolences after learning of your loss. It's a tragedy and so cruel to lose someone who embraced life like _______ did. They were a one of a kind and will be sorely missed
Saying sorry for your loss may be a slight cliche but that doesn't mean it's a bad way to offer someone your sympathy after a death.
Reaching out to show you care about a friend or family member after they've experienced the passing of someone special to them is a kind gesture. So using these sorry for your loss messages and saying 'sorry for your loss' shouldn't be discouraged.
It's a lovely way to express your condolences and let someone know you are there for them.