When we learn that a friend, relative or even acquaintance has experienced the tragedy of losing someone from their lives our first reaction is usually to say 'sorry for your loss'.
Which is perfectly understandable. It's the natural response to a horrible situation and shows you are offering some comfort or empathy with that person.
But you may sometimes wonder if there isn't more you can say. Or not even more, but just say it better. Better words, with more meaning. Words that offer extra understanding and support, that can give some hope or even help them to feel better.
So if you're looking for alternatives to 'Sorry for your Loss' read on as we're here to help you find the perfect way to offer your condolences but with more meaningful words.
The examples below will give you ideas of what to say at a funeral or how to talk to friends, family and colleagues who are dealing with the grief of loss. Hopefully they will make your words of sympathy sound more heartfelt and enable you to really be there for them in their time of need.
What Can I Say Instead of Sorry for Your Loss?
If you want a few quick different ways to say sorry for someone's loss then the wording examples here should be ideal. They're not specific to one person (i.e. a friend, family member etc), but they should be well suited for writing in a sympathy card or when offering condolences at a funeral.
You are in my thoughts and I am here for you
Sending you my deepest condolences for the loss of your loved one
I am so terribly sorry you're having to go through this
You have the support and love from all those close to you at this time
I was devastated to hear of your loss. You will be in my prayers
May the thoughts and memories of _______ offer your some comfort at this dreadful time
Wishing you find some peace and solace to help you cope. I can be there if you need me
All of these should be suitable for most situations. If you'd prefer to use your own words then try to think about what you would like to hear from someone if you were in that position.
You will want your words to reflect the severity of what has happened. Offer sympathy and understanding, say how sorry you are and if you can make it clear you are available to help in any way they may need.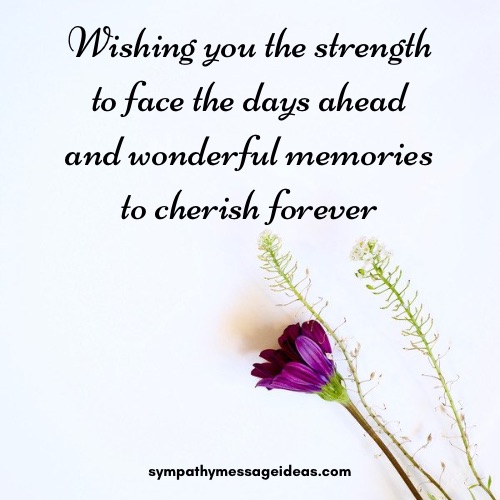 'I'm Sorry for Your Loss' Alternatives for a Friend
When a friend loses someone dear to them it can be awkward to find the words to comfort and offer support. Certainly they deserve more than just saying "I'm sorry for your loss".
I know how much you're hurting. I'll do whatever I can to help
If you need to talk then you can call whenever you want. I'll always make time for you
I hope you can find strength in your loved ones and the comfort they bring
_______ was a special person and their loss will be felt terribly
Try to take comfort from the good times and memories you have
You are not alone in this. I will be there by your side
Phrases Instead of 'Sorry for Your Loss' for Family Members
Talking to family members who have lost someone is extremely difficult. You may well be in mourning as well and so finding the words to try and comfort them at such a harrowing time for both of you is incredibly hard.
These phrases will hopefully give you some ideas of alternatives to say instead of "sorry for your loss" to family members.
I'm so pleased to have you to go through this with me. I'm not sure I could do it alone
We'll get through this together. The strength of family is so powerful
We can lean on each other for help and support
I'm so proud of you and how well you're doing. I'll be there for you if you need me
I just wants to let you I love you and am with you as we grieve
No matter what I will be here for you. You can always turn to me
We'll get through this as a family, taking strength from one another
For Loss of Parents
Losing a parent is devastating for their children. If you know someone that's lost their mother or father then let them know you're thinking of them with these alternative phrases for "sorry for your loss".
I can only express my most sincere sympathies for such a tragic loss
Your mother/father was an amazing person and will be sorely missed
I was so close to your mom/dad and am heartbroken by their passing
I will only have good memories to look back on of your parents. They were both wonderful people who will be missed dearly
I only wish I could help ease the pain in some way
I wasn't lucky enough to have met your mother/father but know how loved and respected he/she was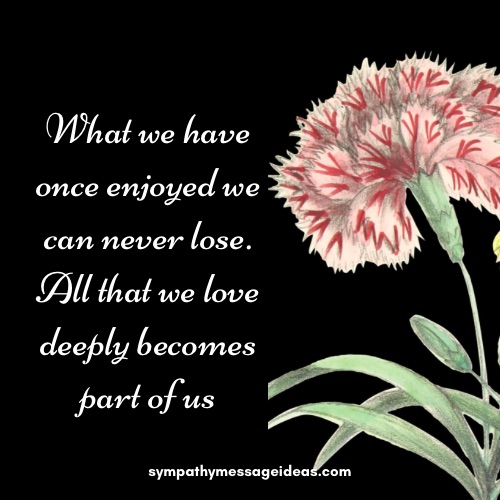 For Loss of a Partner/Spouse
Use some unique and different words to let someone who has lost their partner know you're sorry for such an awful loss. Or comfort your own partner who has lost a close one.
If I can do anything to help you – run errands or do some chores – just ask
I would do anything to take the pain away. I hope you are finding the strength to get by
I love you and will be here to support you through this tough time
I am thinking and praying for you. You are loved by so many, please don't forget that
At times like this try to find some solace in family and friends who will do all they can for you
For a Parent Who Lost a Child
Losing a child is unimaginable. Your words may seem insignificant at such a terrible time but you can still reach out and show you're thinking of them.
I'm so terribly sorry for your loss. There are no words for a parent losing a child, but I'm here for you.
I can't imagine the depth of your grief. Please know I'm thinking of you and your family during this tragic time.
There are no words at a time like this. All I can say is how sorry I am you have lost your beloved child.
Your son/daughter was such a special person. I wish I could take away some of your pain.
My heart aches for you. I'm always available if you need an ear or shoulder.
You and your family are in my thoughts and prayers. I'm here for whatever you need.
I wish I could take away your hurt and I know these words will mean very little. But your child was so loved and my heart goes out to you.
This is such tragic news. I want you to know I care and I'm here to support you however I can.
There's nothing I can say to make this better, but please know that I'm here and I care deeply.
I can't begin to comprehend what you must be going through. Please know you have my deepest condolences though.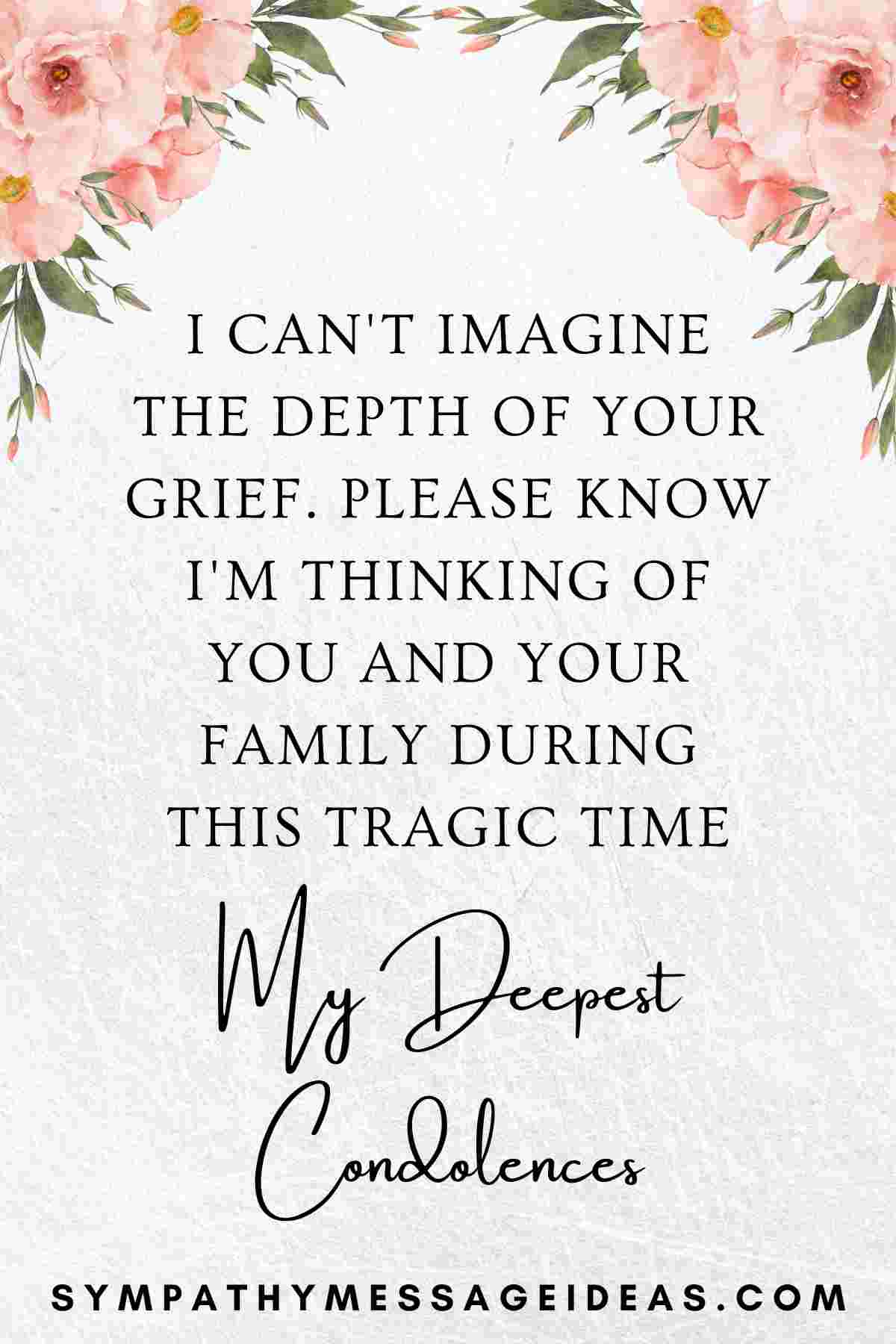 Ways to Say 'I'm Sorry for Your Loss' to a Coworker
Quite often we end up becoming very close to our colleagues. So when they lose someone and we are looking to reach out with a sympathy gift or card, maybe attending a funeral, then it's good to have something other to say than "I'm sorry for your loss".
Alternatively if someone you know has lost a boss or colleague they were close to try these sayings.
I know how hard this must be and I can cover your shifts if you want to take some time off
We in the office are all thinking of you and sending loving thoughts
Offering my condolences for the loss of your colleague and friend
I know how much you looked up to your boss and that work won't be the same for you without them
I hope you are doing ok and coping after an awful loss
We will all miss ______ and they're warmth. Wishing you much love
'Sorry for Your Loss' Alternatives for an Acquaintance
Many of the people we encounter who have suffered losing a loved one aren't going to be close friends or family. But we still want to say something to show we empathize and understand how hard their loss is.
If you're attending a funeral you may have to introduce yourself to family members or friends of whoever died. Use these alternative words to be express your condolences for their loss.
You're _______ will be missed so much. They were a truly special person
Work just won't be the same without your ______. They will be missed by so many
Your mother/father always spoke so highly of you. They were so proud of everything you did
I know I speak for all who knew your brother/sister when I say they were one of the most incredible people you could hope to meet. Their loss will be devastating to so many
What we have once enjoyed we can never lose. All that we love deeply becomes part of us
Your ______ will be forever be remembered by all those who were lucky enough to know them
Conclusion
Whilst "I'm sorry for your loss" is overused there is a reason for that. It is the simplest and most concise way of expressing our sorrow for the pain someone is going through.
So if it's the most appropriate and fitting thing to say then you shouldn't feel bad about using it. Your words will fade as time passes but the effort and time you took to attend the funeral or reach out with a card/gift will be remembered and appreciated by the friends and family of those that passed.