Losing a nephew is a tragedy. To have someone so young pass away is unfair and cruel.
The relationship and friendship you have with your nephew shouldn't be understated either. That bond is deep and
So a nephew passing away leaves a huge hole in the family. The grief and pain will last for some time.
If you know someone who has lost their nephew then it's normal to want to reach out and offer your condolences and sympathy for their loss. Maybe through a sympathy card or gift, or just in person.
But what do you say or write in those circumstances? Finding the best words of sympathy can be hard. Those words can be powerful, so you want to make sure that when you say sorry for your loss it is respectful but also sincere and comforting if possible.
So if you're struggling with what to say then try these example condolences messages for a nephews death.
Short Sympathy Messages for Loss of Nephew
If you need a short message to go in a sympathy card or with some flowers you are sending then these are ideal. They would also be appropriate to say in person.
My condolence for your tragic loss
I am terribly sorry to hear about your nephews passing
You are in my thoughts during this truly horrific time of loss
My condolences for your nephews passing
If you need anything or just someone to talk to I'm always here. My condolences
Offering my condolences for your dreadful loss
Your nephew shall never be forgotten
It was so shocking to learn of your nephews passing. I am thinking of you during such a difficult time
My deepest sympathy for your loss. If there is anything you need please don't hesitate to get in touch
If you need someone to talk to or just to listen then just reach out. I'll always be there for you
I'm so sorry for your loss. Your nephew was a truly remarkable person who will be missed
Your nephews memory will never fade. Hold on to those loving memories of him
I am so deeply sorry. It's terrible to lose someone so young
I just wanted to send a note to say you are in my thoughts during this terrible time
Everyone is thinking of you and sending our love
Please accept my belated condolences for the loss of your nephew
I will never be able to understand how hard this is for you but please accept my sympathy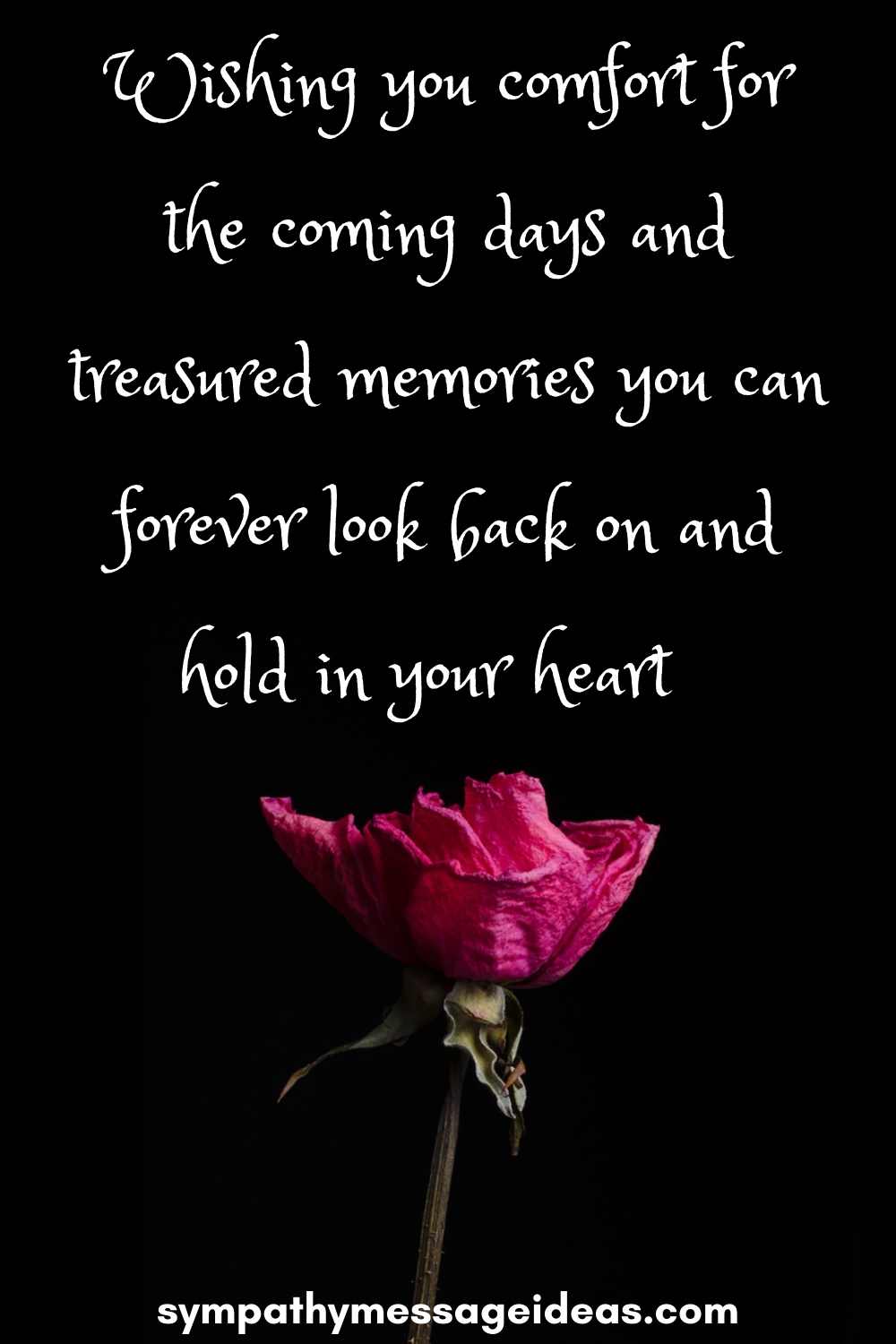 Words of Sympathy for Loss of Nephew
If you want to let someone know how sorry you are for their loss, either in person or through other means like a text message or note, then these messages are perfect.
I was so deeply sorry to learn of your nephews passing. I will be thinking of and praying for you
My sincerest sympathy for the loss of your nephew. I am sending my love and condolences to you
I just wanted to send my condolences after learning of your nephews death. I hope you're coping
I'm very sorry to learn of your nephews death. I know you were so close and how hard this must be. Please accept my condolences
We were devastated to learn of your loss. Losing your nephew so young is cruel, and we wanted to send out condolences and let you know you are in our thoughts
After losing someone so important I know you most me hurting, so if there is anything you need please just ask
To lose a family member in such circumstances is absolutely awful. My condolences for your loss
Look to those around you for comfort and support during times like this. My sympathy and love to you
My sympathies for a terrible loss. I will be praying for you
May the memories you made with your nephew provide some comfort whilst you grieve. My condolences
Always remember the special times you shared with you nephew. Hold on to those memories and don't forget what a wonderful person he was. All my love
Try to stay as strong as you can and think of all the Joy your nephew brought to this world. If you need some help or a friend I'll be there
My deepest condolences for a shocking loss. I am always here, whatever you might need. If you're struggling at all then never think twice about reaching out to me
Your nephew was a unique and wonderful person. They will be missed greatly. My sympathy for your loss
Losing a nephew as special as yours was is truly heartbreaking. I can't begin to understand how you feel but wanted to let you know how sorry I am
We have lost an amazing person with the passing of your nephew. They leave behind such sorrow and a gap that will be impossible to full. Please accept my condolences
These words can't do much to help your grief but I still wanted to reach out with my condolences. I hope you are coping and getting by
My prayers will be for you to find comfort and peace after this terrible loss. My sincerest sympathies for you and your family
I want you to know that whilst you grieve I am always here for you. No matter the time or place I will make you a priority. I'm so sorry you lost a loved one like this
I will be a friendly ear or shoulder to cry on if you need one. You are my friend and however I can help, I will. I am so sorry for your loss
May the kindness and warmth we all knew your nephew for never me forgotten. My sympathy
I hope the loving memories of your nephew you have will offer a little comfort at this time. He was a truly special person and will be remembered with such fondness
Treasure those moments you had with your nephew and remove his cheeky smile forever. Those memories can never be lost
Lean on your friends and family for support and comfort to get through the pain. Losing a nephew is unfair, and I hope you find a way through your grief. My condolences
May all those cherished memories of your nephew be a small rat of light amongst the darkness of his passing. We will all be there to help you pull through this loss
I can't begin to understand the pain you're feeling but I want to do all I can to help with it. I will be there, regardless if what it is you need. I'm so sorry for the loss of your nephew
We are confident these condolences messages will work well for showing someone just how sorry you are after they have lost their nephew.
Knowing what to say and hope to say it is tough. But try to be genuine and honest, talking from your heart. You will find that whatever it is you choose to say and however awkward it may feel the bereaved will just appreciate friends and family reaching out to them whilst they grieve.