When someone loses their brother it is heartbreaking. Especially if they had a really close bond. Losing someone so special is something you never get over.
The loss of a brother will bring feelings of grief and loneliness. It may have been a bigger brother who you saw as someone who would protect and look out for you. Or a younger brother that you feel you failed.
Finding the right words to express sympathy and condolences to the bereaved can be extremely difficult. You want to offer them comfort whilst still being respectful about their loss.
You want to avoid the usual cliches as well. Not just say the same thing everyone always does.
With that in mind the list of words of sympathy for loss of brother provided here should help with inspiring you of what to write in a sympathy card or say to whoever is grieving. You can use the examples here directly or pick and choose bits that you think sound appropriate for your situation.
Sympathy Messages for Loss of Brother
I'm deeply sorry for the loss of your brother. He will be missed by so many.
It's hard to know what to say when someone experiences a loss like you have. I am so sorry and hope that the wonderful memories of your brother will allow his memory to always live on.
Sending you my most heartfelt condolences after the passing of your brother. May his memory forever be a blessing.
May your brother rest in peace. My deepest condolences.
Losing your brother is a tragedy. I hope you're coping and please know I'm always here for you if you need to talk.
Sending my loving thoughts after a terrible loss. May those cherished memories of your brother bring you some comfort during this awful time.
You're brother was so special. My condolences on his passing, he is going to be missed by so many people.
There is nothing I can say that will make this unbearable pain go away. All I can do is offer my sympathy and let you know will be in my thoughts and prayers.
My deepest sympathy for your loss. Please don't forget that I can be there for you if you someone to listen or a shoulder to cry on.
May the spirit of your brother live on in your heart long after he is gone. My condolences.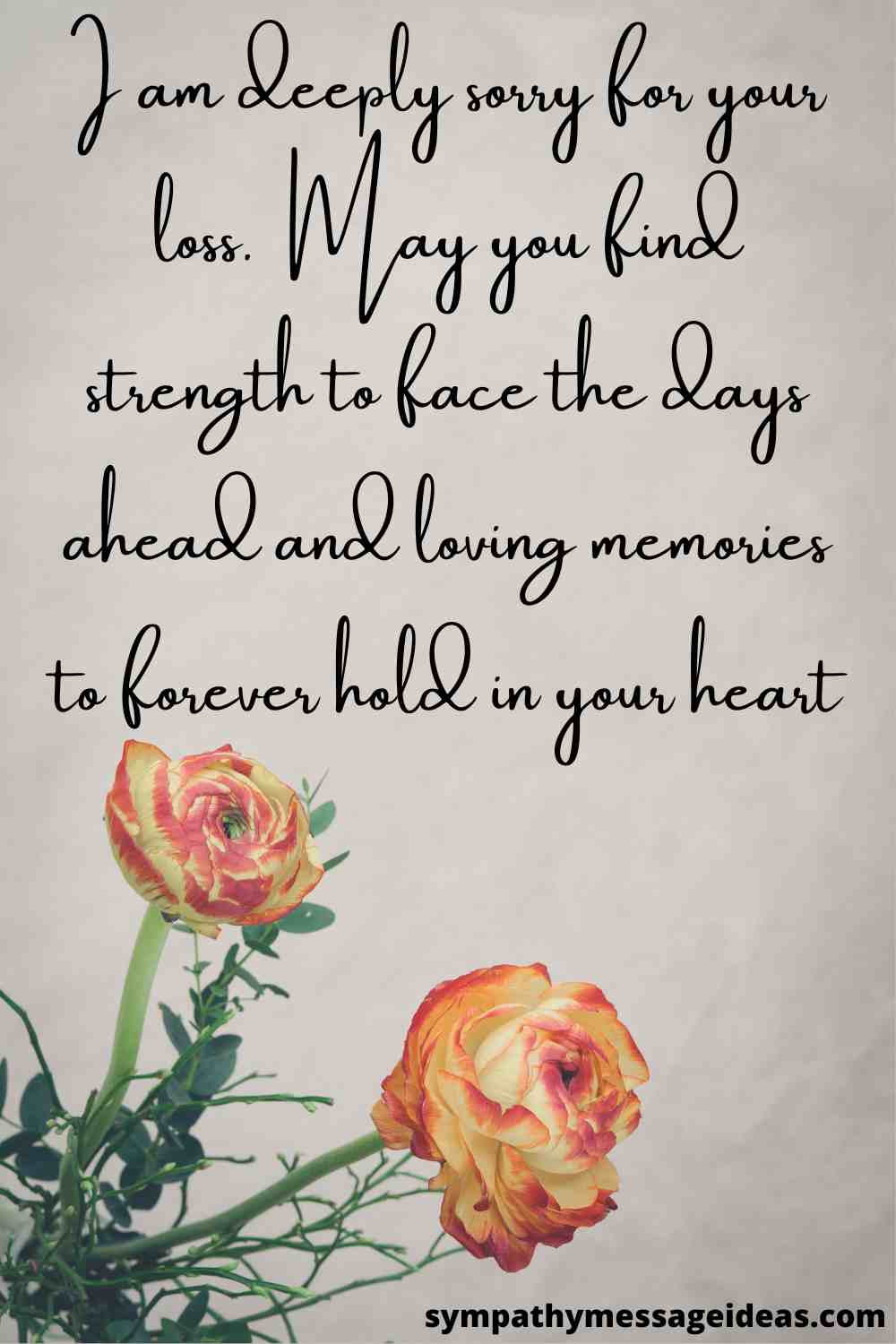 Condolence Messages on Death of Brother
If you aren't sure what you say to someone who's brother died then the following condolence message examples should give you some ideas.
We have lost your brother far too soon. He was a truly wonderful guy and I can't say enough how sorry I am.
Your brother would constantly talk about how great you were. I hope that it brings you some small comfort to know that he looked up to and idolized you. I'm so very sorry for your loss.
Your brother was one of the most genuine and warm people I had the pleasure of knowing. I can't really believe he's gone. My condolences.
No words I can say or message I can send you will express how much your brother meant to me. My hearts is broken. I am truly sorry for your tragic loss.
Your brother will be up in heaven looking over you. Our loved ones never truly leave us and live on in our hearts.
I can't imagine how difficult this time is for you and your entire family. You have my deepest sympathy.
I was so shocked to learn of your brothers passing. It is such sad news. Please know I'm thinking of you and extend my condolences to your while family.
I am really sorry for your loss. I know you and your brother were very close and that you really looked up to him. You will be in my prayers.
I don't know if it will help but please know that your grief is shared by everyone who knew your brother. He was such a great guy and will be sorely missed.
It's times like this when life just doesn't feel fair. Your brother was a lovely, kind and honest man who has been taken too soon. I will miss him terribly.
You are in my thoughts and prayers and I will always be there for you if you need any help. Your brother was such a great guy I'm just desperately sad he's gone. My condolences.
I am deeply sorry for your loss and want to express my most heartfelt condolences. I hope that you have support from loved ones to help you through the days and weeks ahead.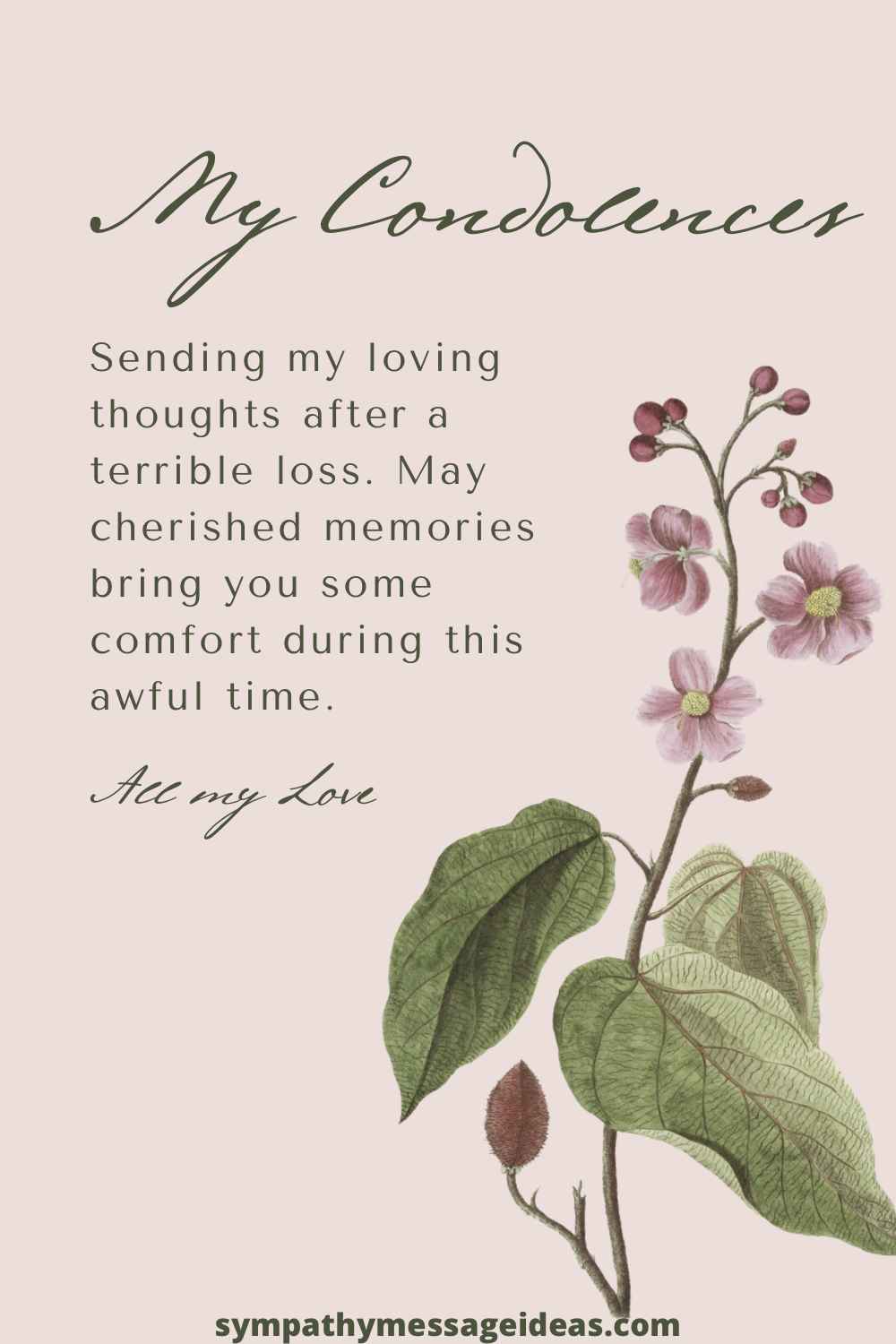 Condolence Messages for a Friends Brother's Death
When a friend has lost their brother then they will be grieving that loss and in pain. But having the support of friends and knowing they are for then can help. So reach out with one of these messages of condolence to show them you are thinking of them.
I witnessed first have just how close you and your brother were and the relationship you had. I'm so sorry he's passed away.
We have been best friends for a long time now and you've always supported me during my hard times. I will be here to do the same. Lean on me when you need to. My condolences and love.
May the cherished memories you have of your brother soothe your broken heart and suffering. I hope you can find strength to get through saying goodbye to someone you loved so much.
May you and your family give each other strength to get through this dreadful time. I am sending my love and thinking of you.
I will never understand how difficult this is but I can still be there for you. I will be by your side to support you through the worst of this. My sincerest condolences.
I wish there was more I could say or do than just offer condolences. It's tragic to lose your brother so young. My only hope is that the memories you have of him and the love left behind is a small comfort during this incredibly difficult time.
Family and friends can only do so much but their support and kindness can make a difference. I really hope that are surrounding you with that love and helping you to get through the grief of losing your brother. All my love and sympathy.
I got to know your brother well just by being your friend. I have some really good memories of spending time with him and you. I'm very sad that he's no longer with us. May the rest in peace.
Losing a brother is terrible and I can't for a second imagine what you're going through. But you have so many people around you for support, including me. We'll help you through it.
Nothing I can say will take away the pain of losing someone you loved so much. But I am here, as I always will be, and ready to help if you need me. From your friend, and with sympathy.
What to Text Someone Who Lost Their Brother
I'm heartbroken to learn that your brother has passed away. Please accept my sincerest condolences for your loss.
I'm so sorry you have lost your beloved brother. He shall be missed by all of us.
May the memory of your brother be with you always and live forever in our heart.
Sending my condolences to you and your family after the terrible loss of your brother.
My thoughts are with you at this time. My heartfelt sympathy.
My deepest condolences for loss of your brother.
I'll stop by and see you're doing later today. I'll always be here for you.
I am praying for you to find some peace after your loss.
SEE MORE: What to Say Instead of With Deepest Sympathy
We hope these sympathy messages for the loss of a brother have helped you to reach out and offer your sympathy after a friend or family member has lost their sibling.