Losing a mother is unbelievably painful. And losing your stepmother is no different.
Whilst she may not have been your birth mother she becomes just like one. You form a bond and relationship that is like no other.
So when a stepmother passes away it is an incredibly sad and difficult time. For the whole family.
If you know someone that has sadly lost their stepmother then you will probably want to offer your sympathy and condolences.
But knowing what to say or write isn't easy. Coming up with the right words is hard, especially when you want to make sure you express your sadness for their terrible loss.
So if you're struggling with knowing what to say then try these example condolences messages for the death of a stepmother.
Short Sympathy Messages for Loss of Stepmother
My deepest condolences for your terrible loss
I am deeply sorry to hear of your stepmother's passing
You are in my thoughts during a time of such a tragic loss
My most sincere sympathy for your stepmother's passing
If you need me then I am here for you. My condolences
Sending my condolences and sympathy for your loss
Your stepmother will be remembered so warmly
It was shocking to hear of your stepmother's death. You are in our thoughts and prayers
My heartfelt condolences for your loss. If you need anyone to talk to I am always here
If you need a shoulder to cry on or friendly ear I'm just a phone call away
I'm very sorry for your loss. Your stepmother was a truly wonderful person
Your stepmother's memory shall always be with you, and the amazing memories you made
I can't begin to understand how hard this must be but I am so sorry
This is just a note to say how sad I was to hear the news and that I'm thinking of you and your family
We wanted to reach out and express our condolences. We are thinking of you
My condolences for the loss of your beloved stepmom
I don't know how difficult this must be for you but I wanted to offer my love and sympathy during such a hard time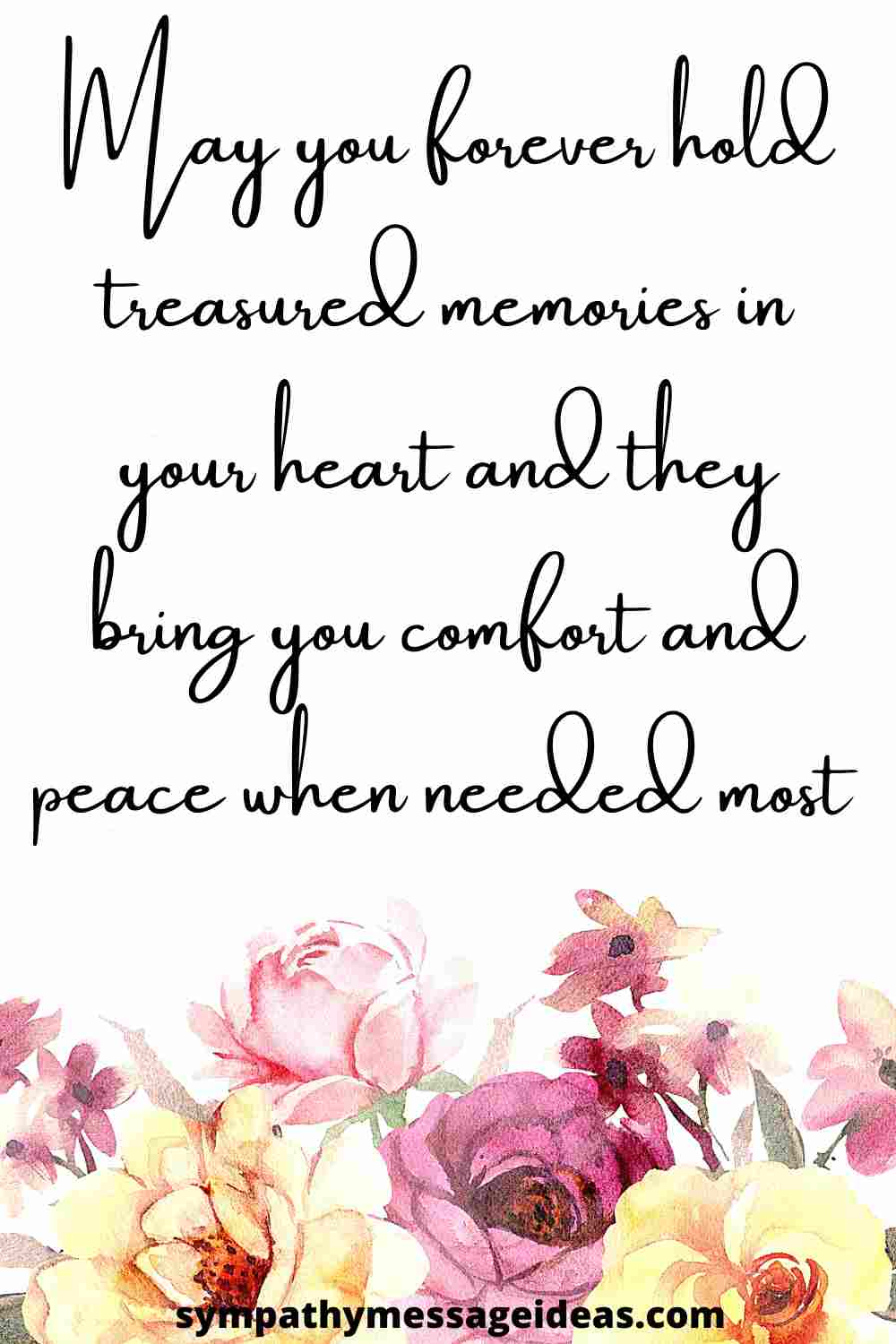 Words of Sympathy for Loss of Step Mother
I was terribly sorry to learn of your stepmother's passing. You are in my thoughts and prayers during such a difficult moment and want you to know I am always there for you
My deepest condolences for the loss of your stepmom. I am sending warm and loving thoughts your way and hoping you can find some peace in the coming days
After hearing the news I wanted to reach out to you and send my condolences and my love. I really hope you're feeling ok and coping
I am so sorry. I know you were so close to your stepmom. My condolences for your loss
We we're deeply saddened when we learnt of your loss. It is such a tragedy to lose someone so special and we wanted to send our condolences and let you know you are in our thoughts
Please don't think twice about getting in touch if there is anything you need. After losing someone so special I will make sure I'm there for you
To lose any member of the family is so awful. You have my most heartfelt condolences and I'm sending you my love and prayers
I hope the love and support of family and friends can help you find the strength to get through what must be such a devastating time. My condolences
My sympathy for your terrible loss. I won't ever be able to understand how hard this is for you but I will be thinking of and praying for you
May the treasure memories of your stepmom offer you some peace and comfort during this awful moment. All my love and sympathy
Always remembered those amazing times you had with your stepmom abs what an incredible person she was. My condolences
Try to stay strong and think of only the good times. If you need me know that I will always be there
Sending my deepest and most heartfelt condolences for your tragic loss. I hope you are getting by and wanted to reach out to say that I am here if I'm ever needed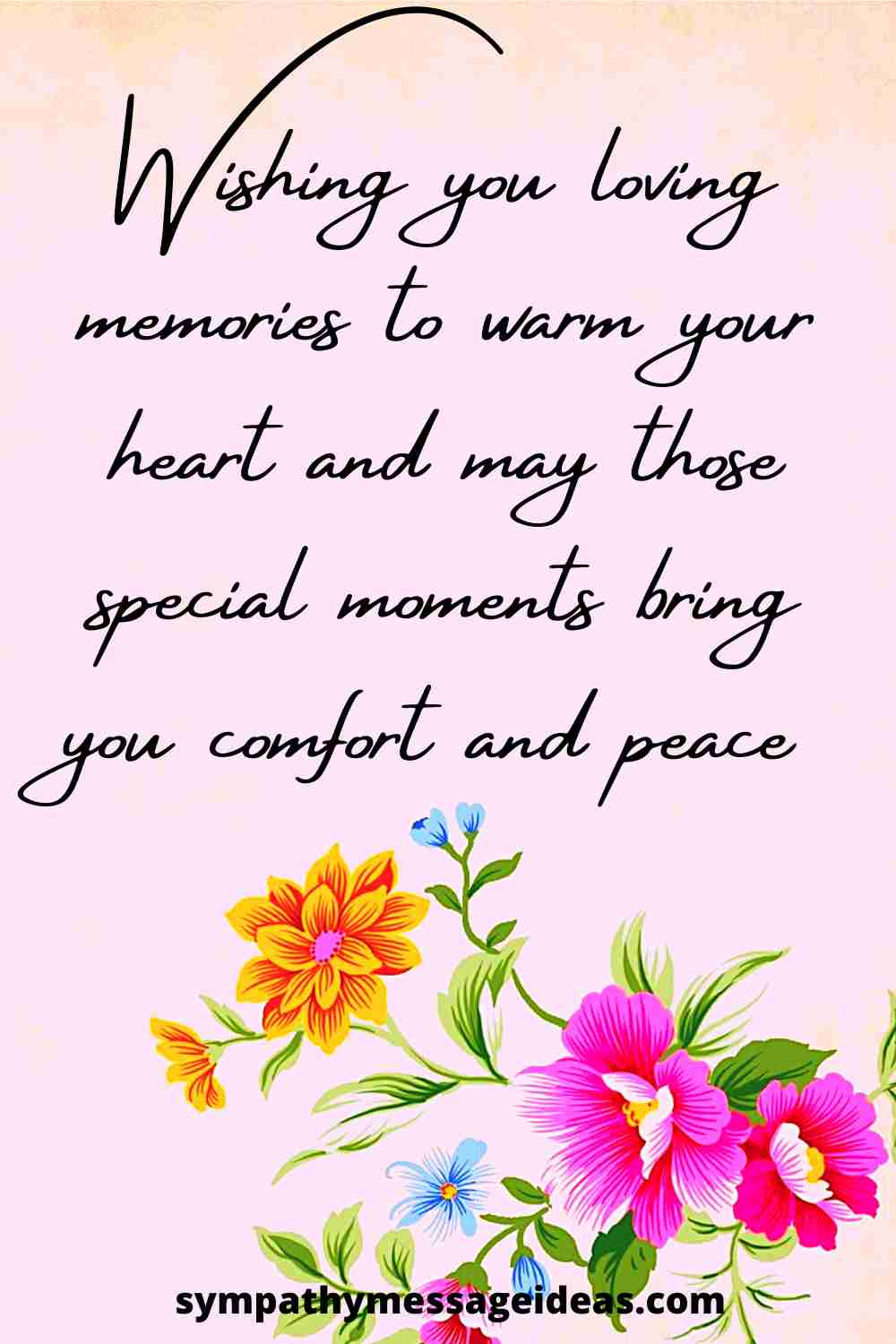 Your stepmother was a truly special person and her loss will be felt by so many. We were lucky to know her and she leaves behind a hole that cannot be filled. My love and thoughts
Amongst the worst times your family and friends will rally around you for supper. My heart gives out to you and wishes you some peace after such pain
Your stepmom was such a brilliant person and their loss has shaken us all. Please accept our condolences
I understand there is little I can do to help the pain and that my words may mean nothing but I want to let you know just how sorry I am and that I'm thinking of you
I am praying you can find some peace and comfort after losing your stepmother. You have my most sincere sympathy
I am thinking of you and your family as you try to come to terms with losing someone so important. I am so deeply sorry
If you need a friend to listen or a shoulder to cry on then I will be there. You don't have to face this alone and have all the love of your friends
May the spirit of your stepmother always be with you. Her warmth and kindness will forever be a reminder of what a wonderful person she was. My condolences
I really hope that the cherished memories you have of your stepmom will provide some comfort in the face of such pain. May her love and spirit sustain you as you mourn her passing
Your stepmother will be watching over and smiling down on you from heaven. If there is anything I can do please just ask
After losing someone so wonderful it is friends and family who will be there to help you through the grief. I will do all I anti be there for and comfort you. My sympathy for this devastating loss
May those touching memories of your stepmother be something you can hold onto as you mourn her passing. With loved ones support you will get through this
There is no way I can understand just how hard this is for you but I want to do all I can to share and help with the pain. No matter what I will always be by your side. You have my most heartfelt condolences for the loss of your stepmother
We hope the condolence messages for the loss of a step mother here have helped you to show your support and sympathy for those going through the loss of their stepmom.
Stepmother's may not seem as important as regular mothers but that doesn't mean losing one won't cause real pain and grief. Reach out and offer a few words of sympathy and those suffering will appreciate you taking the time to show you care.