Knowing how to offer your condolences to your boss can be difficult. Or to those who have lost their boss. It's hard enough finding the words to offer your support and comfort in a sympathy message for friends or family.
But bosses are the ones that lead. They are in charge, and so take charge. It can be odd to think of them as being vulnerable and in pain.
When anyone experiences a loss though it has a really dramatic effect. And your boss or their employees will be no different.
Which is why you should make the effort to reach out and show them you are thinking of them. A simple message of sympathy or few words to acknowledge their loss is a gesture that will be appreciated.
So use these condolence messages for bosses to show your sympathy to a manager for his or her loss. Or to an employee who has lost their boss and is grieving.
Short Sympathy Messages for your Boss
These simple and short condolence messages to your boss are perfect for a card or note with flowers.
I am so sorry to learn of your loss. Please accept my condolences
My thoughts are with you during this time of loss
I may never understand how difficult this is your you but I wanted to offer my sympathy and support
My most heartfelt condolences for losing someone so special from your life
We all wanted to extended our condolences to you during such a difficult time
This note is just to say I'm thinking of you and wishing you peace and better days ahead
It was awful to learn of your tragic loss. I can't say how sorry I really am
I am praying for you to find some comfort after losing someone so special
Hold on to the memories you have and let them comfort you during this time of grief
I wanted to let you know I'm always there for you, no matter what. My condolences
I hope you can remember the good times that you had and hold those memories forever in your heart
My heart aches for you. I'm so sorry for your loss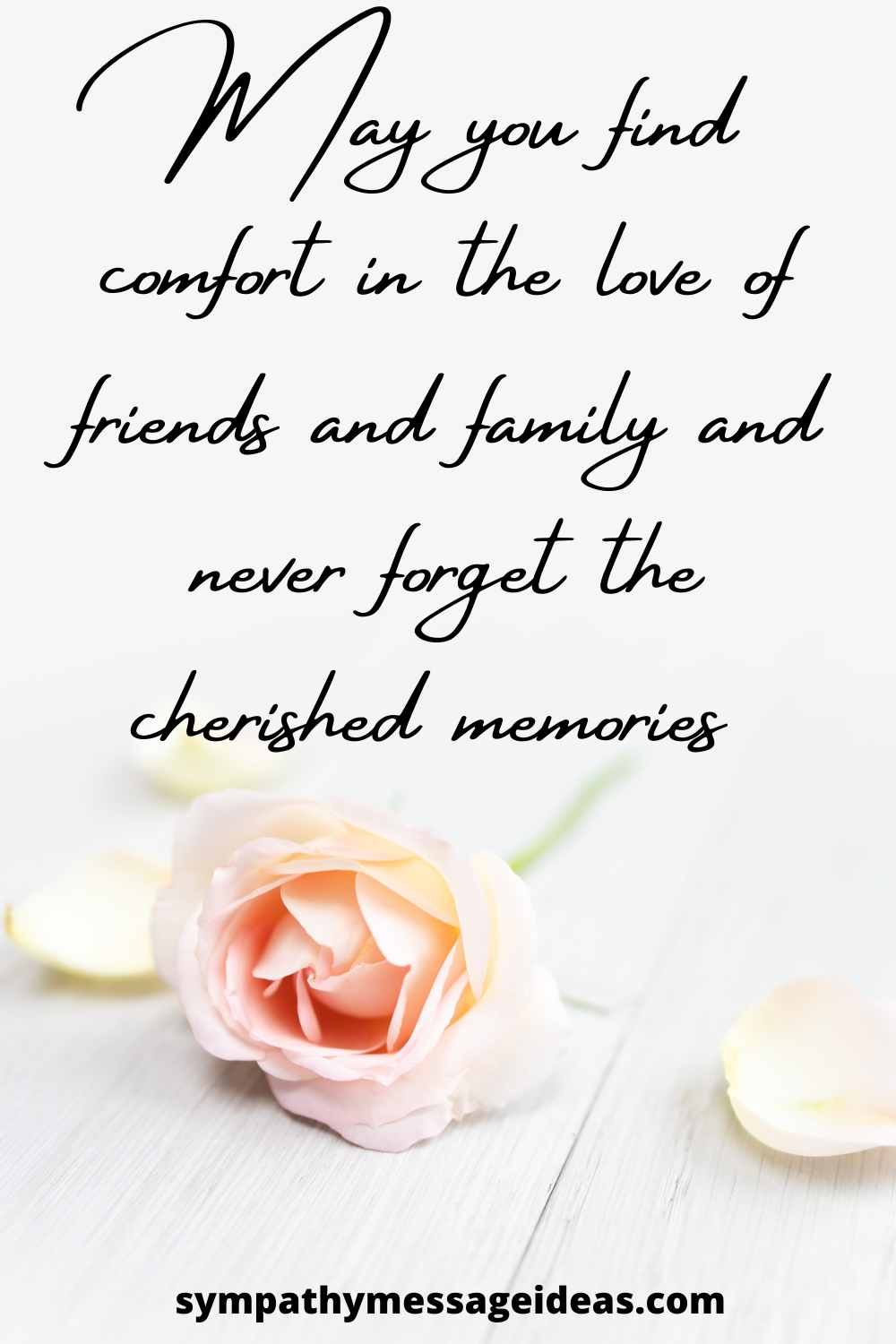 Condolence Messages to your Boss
These message are for when your boss has suffered a loss and you want to show your support and sympathy.
You have been our rock and leader, and now we will be there for you. It doesn't matter what you need you can depend on us for support and love, hoping you find comfort in the memories of your departed loved ones. All our love and condolences
May you find some comfort in the wonderful memories you made and never forget the special times. Sending my love and sympathy
Losing a loved one is absolutely devastating, and I am thinking of you as you try to cope with such a terrible loss. I hope you can find some peace and turn to friends and family for comfort. My most heartfelt condolences
I can't begin to understand how hard this is for you and your whole family. I only hope you can find the strength to get through it. Sending my most sincere loving sympathy for your loss
I am deeply sorry to learn of your loss. I know how special he/she was to you and the amazing person they were. If I can be there for you in any way I will do my best. You are in my thoughts and prayers
At a time like this the last thing you should be concerned about is work or the office. We will all pitch in and keep things running. Your focus should be on you and your family, and taking as long as you need to process and grieve a shocking loss. My condolences
May the memory of your departed loved on live on through those cherished memories you have. Sending my deepest condolences to you
I'm not sure what to say as I know nothing will stop the pain and grief or bring back your loved one. But I still wanted to reach out and offer my sympathy, and hope you always remember them and the happiness they brought to your life
Even though our loved ones are cruelly taken from us we must never forget the memories of them we have. May they bring you some solace and comfort amidst the terrible pain of your loss. My most sincere condolences
Saying goodbye to someone so important is one of the hardest things we ever do. May you find the strength and courage to let them go and the loving memories you made provide some comfort throughout this devastating time. You will be in my thoughts
Please accept my sympathy and condolences for such a dreadful loss. Take as long as you need to get through the grief and pain, and know that everyone will work tirelessly to keep the business running smoothly and without issues. I hope this can relieve any worries you have and allow you to focus on your family when they need you most
My heart aches for you. You have always been such a pillar of strength for us and the whole team will be there for you now that you need us. We send our most sincere condolences
I really hope that you can find love and support in the warm embrace of family and friends. I know it won't take the pain of losing someone away but having those closest to you to help get through the grieving process can make it easier. You will remain in my thoughts and my prayers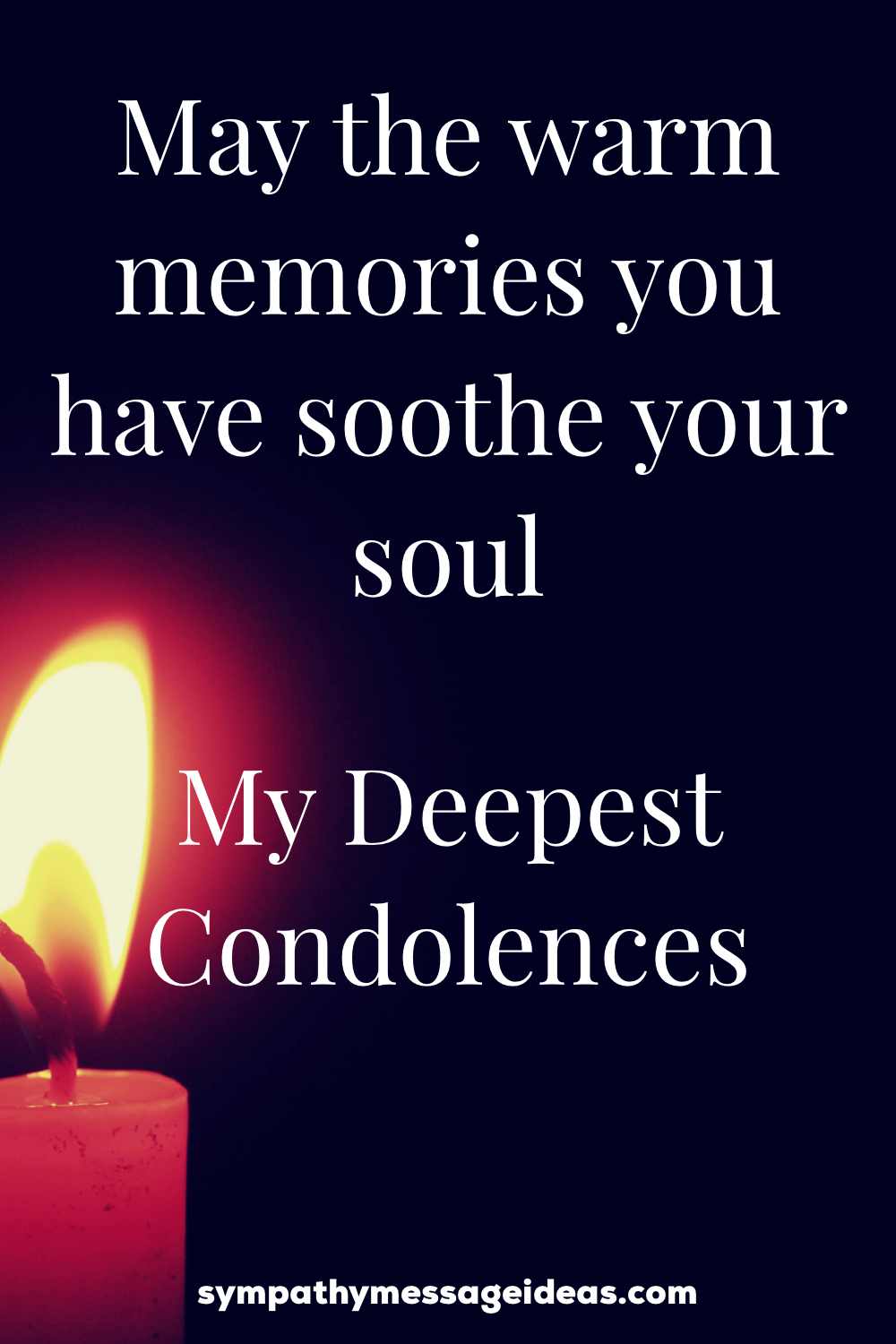 Short Sympathy Messages for the Loss of a Boss
If you know someone who's boss passed away then try these sympathy messages for a card or note.
My condolences for the loss of your boss
So sorry to learn of your bosses passing
My sympathy for your bosses tragic passing away
Please accept my condolence for the loss of someone very special to you
I'm very sorry for your loss. I know how much you respected your boss
My heartfelt condolences for the loss of your manager
It was dreadful to hear of your bosses death. I hope you're coping
You are in my thoughts and prayers after the shocking and sudden loss of your manager
You are in my thoughts during such a difficult time
If you need anything then I can be there for you. Please don't hesitate to get in touch
Offering my condolences and support for your awful loss
My sincerest sympathy for your loss. I know your boss was very important to you
Words of Sympathy for the Loss of a Boss
Use these messages to offer your support to someone who has lost their boss and is dealing with the grief of not having that special person in their life and anymore.
I'm really sorry for the loss of your boss. I know how much you respected and thought highly of him/her. It's not easy for someone important to be taken like this. You have my sympathy and I'm sending warm thoughts your way
May you always remember a manager that inspired and nurtured you at work. I'm sorry you had to lose him/her so soon and wish you comfort and support through this time of grief
My deepest sympathy for the passing of your boss. I know you saw him/her as a mentor and the guidance they gave you invaluable. May they rest in peace
You have said how much you got on with your boss and so to lose them in these circumstances is just awful. I'm so sorry and hope you're coping ok. Please don't think twice about reaching out if you need anything
Please accept my condolences for the loss of your beloved boss. He/she was a truly outstanding manager and inspired a fantastic work ethic amongst everyone they managed. It's a sad day to have lost them
The office won't be the same without your boss now, but try to remember those fantastic memories you have of all they did for you. My sympathy for losing a special person from your life
All my sympathy and love. Your boss was more than just the person in charge at work, but a friend. So losing them must be so sad. I am deeply sorry and hope you are able to find some solace from knowing how much he/she cared about you
My condolences for the tragic passing of your boss. He/she was a unique and inspiring force that I know really helped you in your career. I will be thinking of you as you grieve
To my friend – I wish you peace and sympathy whilst you grieve your lost boss. May the memories you have of them sustain you through this tragic time. Please don't hesitate to get in touch if you need someone to talk to
I wish to express my most sincere sympathy for the passing away of your boss. May his/her legacy be the incredible workplace they left behind, and the success of the company. My condolences
Hopefully these condolences messages have been helpful in finding the right words to say or write to your boss.
Whatever you do decide on just reaching out and offering your sympathy, regardless of the words you use, will be warmly appreciated and received.