A funeral is always hard. It's emotionally draining and upsetting just as a regular attendee, but it's even more difficult as someone giving a reading or eulogy.
Finding the words for a funeral can put a lot of pressure on you alongside the grief you're already experiencing. It's understandable to want your memorial reading or eulogy to express just how special the deceased was to you.
But getting that across isn't easy. Coming up with something to reflect the grief and sadness of the moment whilst still being succinct is a challenge.
A good way to help make your epitaph or speech more memorable is with one or more funeral quotes.
Funeral quotes about loss, love and life can express what we're thinking or feeling but in a better way than we could manage ourselves.
So use these quotes to find the perfect words or sentiments for such an emotional day.
We've split them into separate categories: comforting, inspirational, for friends, for family etc. and then for each category have listed quotes for eulogies or readings as well as the most famous sayings from notable people.
Short Funeral Quotes
These quotes are short and to the point, perfect for including in a memorial or a funeral card.
You will be missed by all of us lucky to have known you. Rest in peace
May you be blessed by God and greeted by angels in heaven
Go in peace – you've earned your sleep
May God's blessing welcome you with open arms at the gates of heaven
To a life well spent – RIP

"There is only one happiness in this life, to love and be loved" – George Sand


"Life has to end. Love doesn't" – Mitch Albom


"The song is ended, but the melody lingers on" – Irving Berlin


"Death leaves a heartache no one can heal, love leaves a memory no one can steal" – Irish proverb


"For life and death are one, even as the river and the sea are one" – Khalil Gibran


"The journey doesn't end here. Death is just another path, one that we all must take" – J.R.R. Tolkien


"Grief is the price we pay for love" – Colin Murray Parkes


"How lucky am I to have something that makes saying goodbye so hard" – A.A. Milne


"To me, you were more than just a person. You were a place where I finally felt at home" – Denice Envail


"Only a moment you stayed, but what an imprint your footprints have left on our hearts" – Dorothy Ferguson


"The pain passes, but the beauty remains" – Pierre Auguste Renoir


"May the winds of heaven blow softly, and whisper in your ear, how much we love and miss you, and wish that you were here" – Unknown

SEE MORE: 82 Death Quotes that will Comfort and Inspire You
Funeral Quotes for Comfort
Sometimes we want some comforting words for our readings or just to feel better about the loss of someone. These quotes and sayings do that.
With God's love and grace you shall pass into heaven
Here's to a life spent bringing joy and laughter to others
May we find comfort in the treasured memories of those no longer with us
Your life was our blessing, and you shall never be forgotten
Those we have loved shall never truly fade
May you always live on in our hearts

"How can the dead be truly dead when they still live in the souls of those who are left behind?" – Carson McCullers


"If the people we love are stolen from us, the way to have them live on is to never stop loving them" – James O'Barr


"The best portion of a good man's life is his little nameless unrememberd acts of kindness and of love" – William Wordsworth


"Death is not extinguishing the light. It is putting out the lamp because the dawn has come" – Rabindranath Tagore


"What we once enjoyed and deeply loved we can never lose, for all that we love deeply becomes part of us" – Helen Keller


"Perhaps passing through the gates of death is like passing quietly through the gate in a pasture fence. On the other side, you keep walking, without the need to look back. No shock, no drama, just the lifting of a plank or two in a simple wooden gate in a clearing. Neither pain, nor floods of light, nor great voices, but just the silent crossing of a meadow" – Mark Helprin


"Every life is noted and is cherished, and nothing loved is ever lost or perished" – Madeleine L'Engle


"Perhaps they are not the stars, but rather openings in Heaven where the love of our lost ones pours through and shines down upon us to let us know they are happy" – Anonymous


"What you leave behind is not what is engraved in stone monuments, but what is woven into the lives of others" – Thucydides


"I am living proof that a shattered heart can still beat" – Maryellen Dennis


"Goodbyes are only for those who love with their eyes. Because for those who love with heart and soul there is no such thing as separation" – Rumi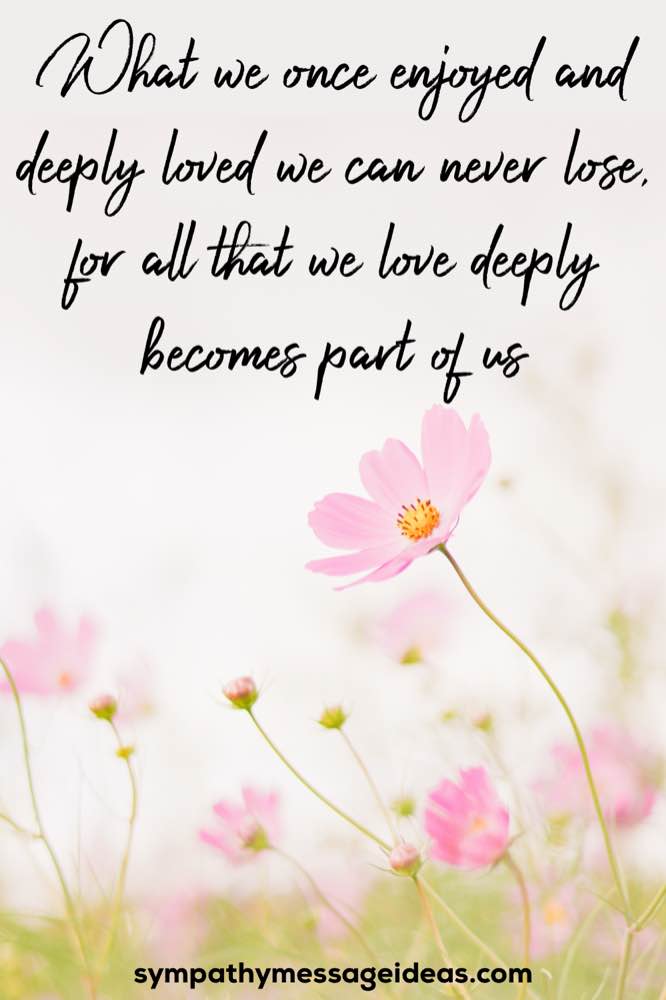 SEE MORE: 100+ Moving Epitaph Examples for Headstones
Inspirational Quotes
Funerals are often times of sadness so having some inspiring words can help us to see the positives of a life well lead and all the deceased brought to us.
Death is not the end, only the beginning
Grief is the price we pay for love
Think of death as just another step on our journey
Prayer and love means we never truly lose someone
We all must walk through that door one day. But we can face it with the knowledge we lead a full and rich life
We can take heart that this is not the end. We will all see each other again

"As is a tale, so is a life: Not how long it is, but how good it is, is what matters" – Seneca


"Life is a song – sing it. Life is a game – play it. Life is a challenge – meet it. Life is a dream – realise it. Life is a sacrifice – offer it. Life is love – enjoy it" – Sai Baba


"Lives are like rivers: Eventually they go where they must. Not where we want them to" – Richard Russo


"Every man's life ends the same way. It is only the details of how he lived and how he died that distinguish one man from another" – Ernest Hemingway


"Life is eternal, and love is immortal, and death is only a horizon; and a horizon is nothing save the limit of our sight" – Rossiter Worthington Raymond


"There are only two ways to live your life. One is as though nothing is a miracle. The other is as though everything is a miracle" – Albert Einstein


"It matters not what someone is born,
but what they grow up to be" – J.K. Rowling


"In the end, it's not the years in your life that count. It's the life in your years" – Abraham Lincoln


"The idea is not to live forever but to create something that will" – Andy Warhol


"Death is more universal than life; everyone dies, but not everyone lives" – Alan Sachs


"Don't cry because it's over, smile because it happened" – Dr. Suess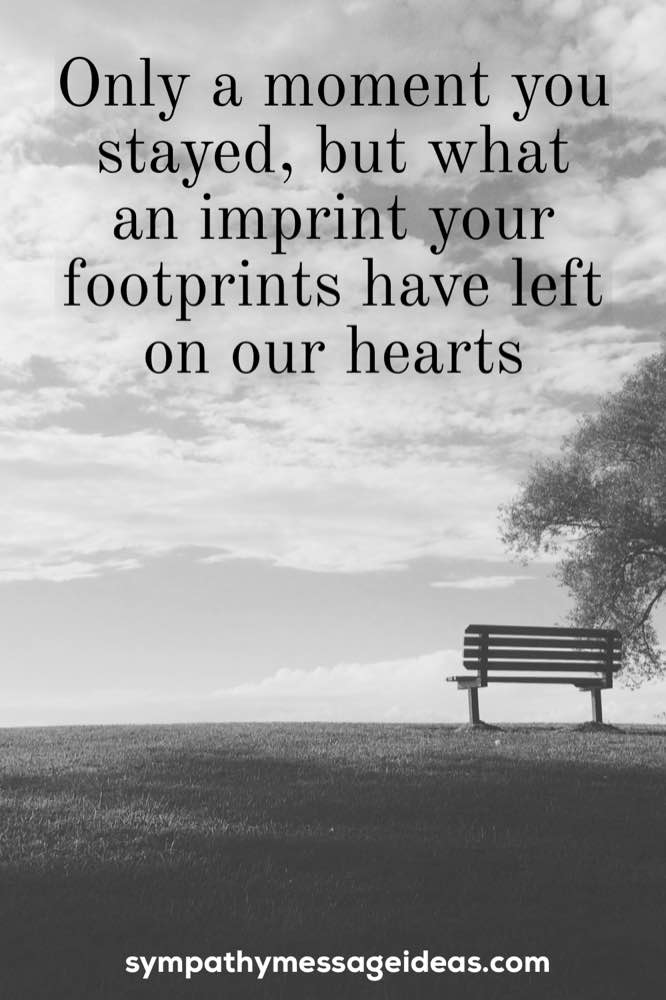 For Mom
These sayings and quotes are ideal for showing how special your mom was and what she meant to you.
Our beloved mother shall never be forgotten. She is with us always
Our mother's love is everlasting. We will remember her forever more
I feel lost without my mom, but know she will always be watching over me
Mom enjoyed life to its fullest and enjoyed every second of it
My mother taught me that life was to be lived. She absolutely practiced what she preached
A mother is the embodiment of love

"More precious was the light in your eyes than all the roses in the world" – Edna St. Vincent Millay


"There are special people in our lives that never leave us even after they are gone" – Unknown


"I am trying to remember you and let you go at the same time" – Unknown


"Sometimes, only one person is missing, and the whole world seems depopulated" – Alphonse de Lamartine


"Her absence is like the sky, spread over everything" – C.S Lewis


"Nothing on earth can make up for the loss of one who has loved you" – Selma Lagerlof


"Out of her mother she came, born as we are all born. And she returns to the mother who eventually embraces us all. To dissolve in the earth and be with Her forever and forever" – Unknown


"Heaven will not disappoint kind-hearted persons" – Chinese Proverb


"I am who I am today because I knew you" – Unknown


"Angels are watching over you. Their wings warp gently around you whispering you are loved and blessed" – Unknown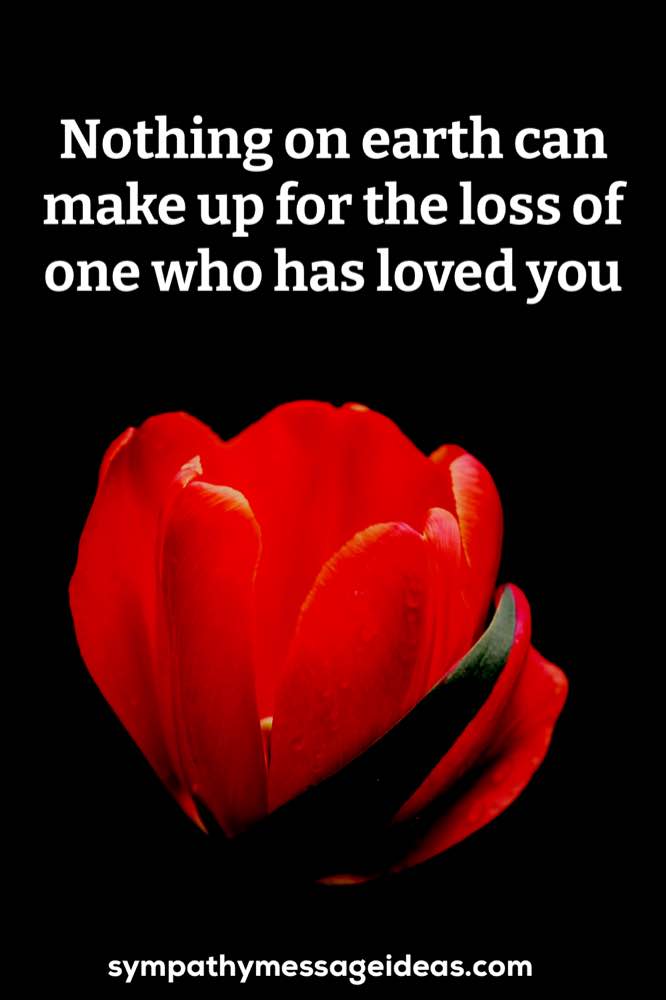 For Dad
Remember your dad at a funeral with these heartfelt quotes for him.
My dad was the life and soul of every party. He will be so missed
Dad, your guiding hand on my shoulder will remain with me forever
My dad's legacy will be a man who was kind, generous and loved by all
The love we received from our father was greater than any other
Dad was a one in a million, and will never be replaced

"Say not in grief 'he is no more' but live in thankfulness that he was" – Hebrew proverb


"My Father didn't tell me how to live;
he lived, and let me watch him do it" – Clarence Budington Kelland


"There are special people in our lives
who never leave us, even after they are gone" – Unknown


"No matter where I am, your spirit will be beside me, for I know that no matter what, you will always be with me" – Tram-Tiara T. Von Reichenbach


"Sadly missed along life's way, quietly remembered every day. No longer in our life to share, but in our hearts, you're always there" – Unknown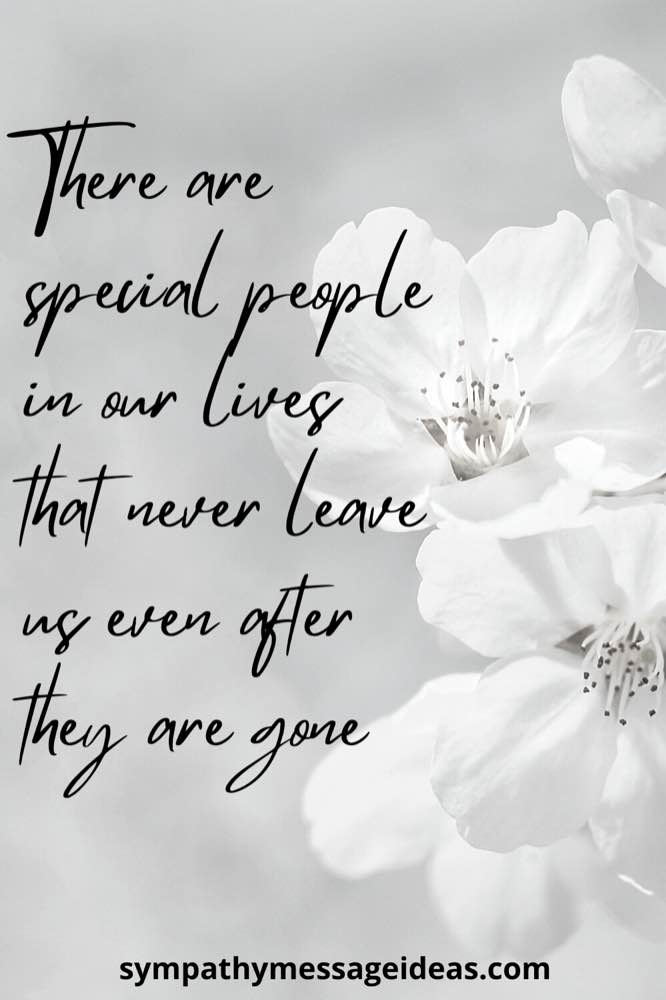 For a Friend
Remember a friend in a funeral resting with these touching and moving quotes.
It's so hard to say goodbye, but I know you're watching over us
The pain of losing you only serves as a reminder of how special you really were
Our friend may be gone but their legacy will last forever
This isn't a goodbye forever, just an 'until we meet again'
The Lord shall comfort us in our time of need
Goodbye to a true friend, one who blessed us all with their amazing spirit

"The comfort of having a friend may be taken away, but not that of having had one" – Seneca


"Many people will walk in and out of your life, but only true friends will leave footprints in your heart" – Eleanor Roosevelt


"If I could reach up and hold a star for every time you've made me smile the entire evening sky would be in the palm of my hand" – Unknown


"Friends are lights in winter; the older the friend, the brighter the light" – Roger Roseblatt


"A true friend knows your weaknesses but shows you your strengths; feels your fears but fortifies your faith; sees your anxieties but frees your spirit; recognizes your disabilities but emphasizes your possibilities" – William Arthur Ward


"If you live to be a hundred, I want to live to be a hundred minus one day, so I never have to live without you" – Winnie the Pooh to Christopher Robin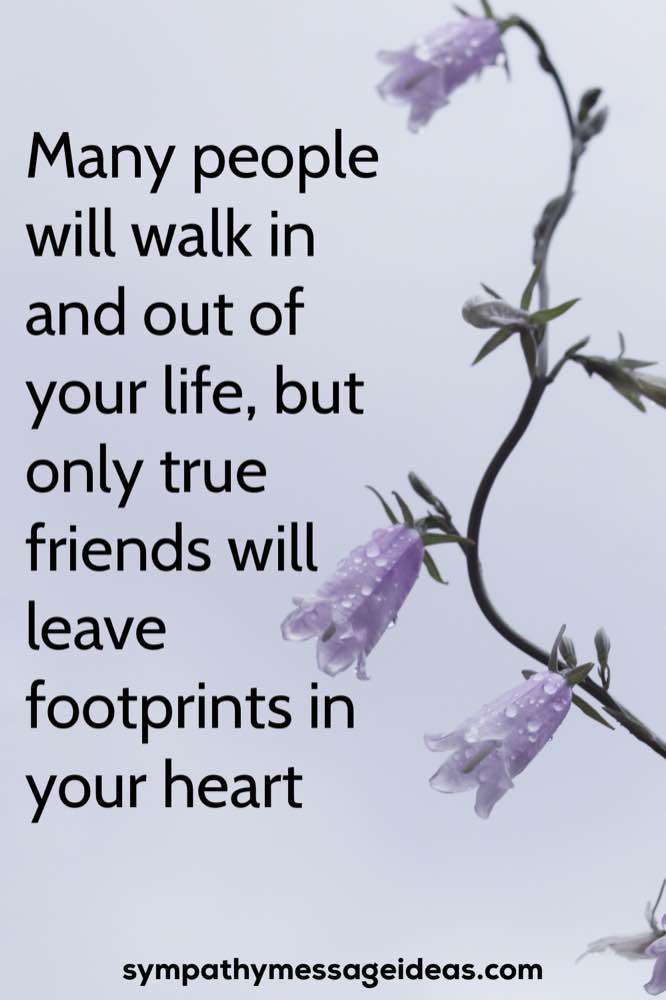 From the Bible

"You light a lamp for me. The Lord, my God, lights up my darkness" – Psalm 18:28


"Blessed are they that mourn, for they shall be comforted" – Matthew 5:4


"The Lord gave, and the Lord hath taken away; blessed be the name of the Lord" – Job 1:20


"They that sow in tears shall reap in joy" – Psalm 126:5


"When you go through deep waters, I will be with you.
When you go through rivers of difficulty, you will not drown.
When you walk through the fire of oppression, you will not be burned up;
the flames will not consume you."
-Isaiah 43: 2

It can be so tough to know what to say when attending a funeral. When faced with finding something that is befitting of such an important occasion it's understandable to struggle or look for help.
Hopefully though the quotes and sayings here will have inspired or contributed to a memorial or reading for the service.
For more Funeral resources try these: