If a loved one has passed away and been cremated then they may have asked for their ashes to be scattered. But many people struggle to know what to say when scattering ashes.
Fulfilling the request of the deceased is so important to family and friends. And if that is to scatter their ashes then it usually calls for a few words.
But knowing what to say when scattering someone's ashes brings with it added treasure. You want to say something profound and that gives them a fitting send off.
If you're looking for some ideas of what to say then keep reading. You'll find examples of things to say when scattering ashes, quotes you can use, prayers and touching poems.
What to Say When Scattering Ashes
If you prefer to write or decide what you want to say yourself then the tips below will help you find the right words. Or further down there are examples of what to say you can use or change to fit your circumstances.
Use their Personal Story
You can read out a shortened history of the life of the deceased as their ashes are scattered. Mention highlights and achievements they had as well details of their family. This lets those in attendance remember the life of the deceased, all they did with it and to think of them as more than just the ashes they see being spread.
Share Memories
Share with others the best memories you have of the deceased. It could be funny stories involving them, times when they showed what a special person they were or just something that stands out to you. But sharing those moments that were important to you and you think represent the deceased is a great way of honoring them as their ashes are scattered.
Speak from your Heart
Whatever you choose to say it should come from the heart. You can use the poems and quotes below to help add to what you want to say but the main part of it should be honest and genuine words that come from you.
Be Mindful of Religion
If you differ in religion from the deceased then it's important to consider their and their families religion when you speak. You should keep in mind that what you say could cause offence or go against their beliefs. So consider them before speaking.
Let Others Talk
When you are at a scattering of ashes then often multiple people get the chance to speak. If that's the case then you should try to keep what you say fairly short. You don't want to hog the limelight or talk for too long so that others don't get a fair chance to say what they want.
Practice What You're Going to Say
Prepare beforehand. Decide what you're going to to say and then practice before the scattering. Make sure you read it aloud so you can hear if it sounds right.
By practicing you will feel more comfortable with it and there's less chance of forgetting or making a mistake. You may even want to write it down. Definitely don't go in unprepared though. Trying to come up with something heartfelt and moving on the day is only going to backfire.
Think About After the Scattering
It's understandable to focus on what you will say during or before the scattering. But once the act of scattering the ashes is complete, and it's something that only takes a short time, you will need to have more to say afterwards. So think beforehand about what you will say after the scattering as well as before.
Example of What to Say
This is a sample of the type of thing you could say. Use it as a starting point for choosing what you will say yourself.
Dear friends and family,
We come together today to scatter the ashes of [name], say goodbye and remember a wonderful life of a truly special individual.
[name] leaves behind a legacy of love and happiness, one he/she spread to everyone they met. The warmth and love he/she brought to so many lives will never be forgotten.
We honor his/her life and everything he/she achieved.
So please, let us gather round and say farewell for the last time.
[ashes are scattered]
[a quote, prayer, poem etc. could be read at this point].
Goodbye [name]. You will always live on in our hearts.
Scattering Ashes Quotes
If you want to include a moving or thoughtful quote in what you say as you scatter ashes then the following quotes
"To live in hearts we leave behind is not to die." – Thomas Campbell
"Every man's life ends the same way. It is only the details of how he lived and how he died that distinguish one man from another." – Ernest Hemingway
"To us, the ashes of our ancestors are sacred. And their resting place is hallowed ground." – Chief Seattle
"Even death is not to be feared by one who has lived wisely." – Buddha
"Lives are like rivers: Eventually they go where they must. Not where we want them to." – Richard Russo
"Perhaps they are not stars but rather openings in heaven where the love of our lost ones shines down to let us know they are happy." – Unknown
"Those we love don't go away, they walk beside us every day. Unseen, unheard, but always near. Still loved, still missed and very dear." – Unknown
"In the end, it's not the years in your life that count. It's the life in your years." – Abraham Lincoln
"Tis better to have loved and lost than never to have loved at all." – Alfred Lord Tennyson
"Because I have loved life, I shall have no sorrow to die." – Amelia Burr
For more ideas try our A Life Well Lived Quotes, Funeral Quotes, Death Quotes and Goodbye Quotes to Say Farewell to a Passed Loved One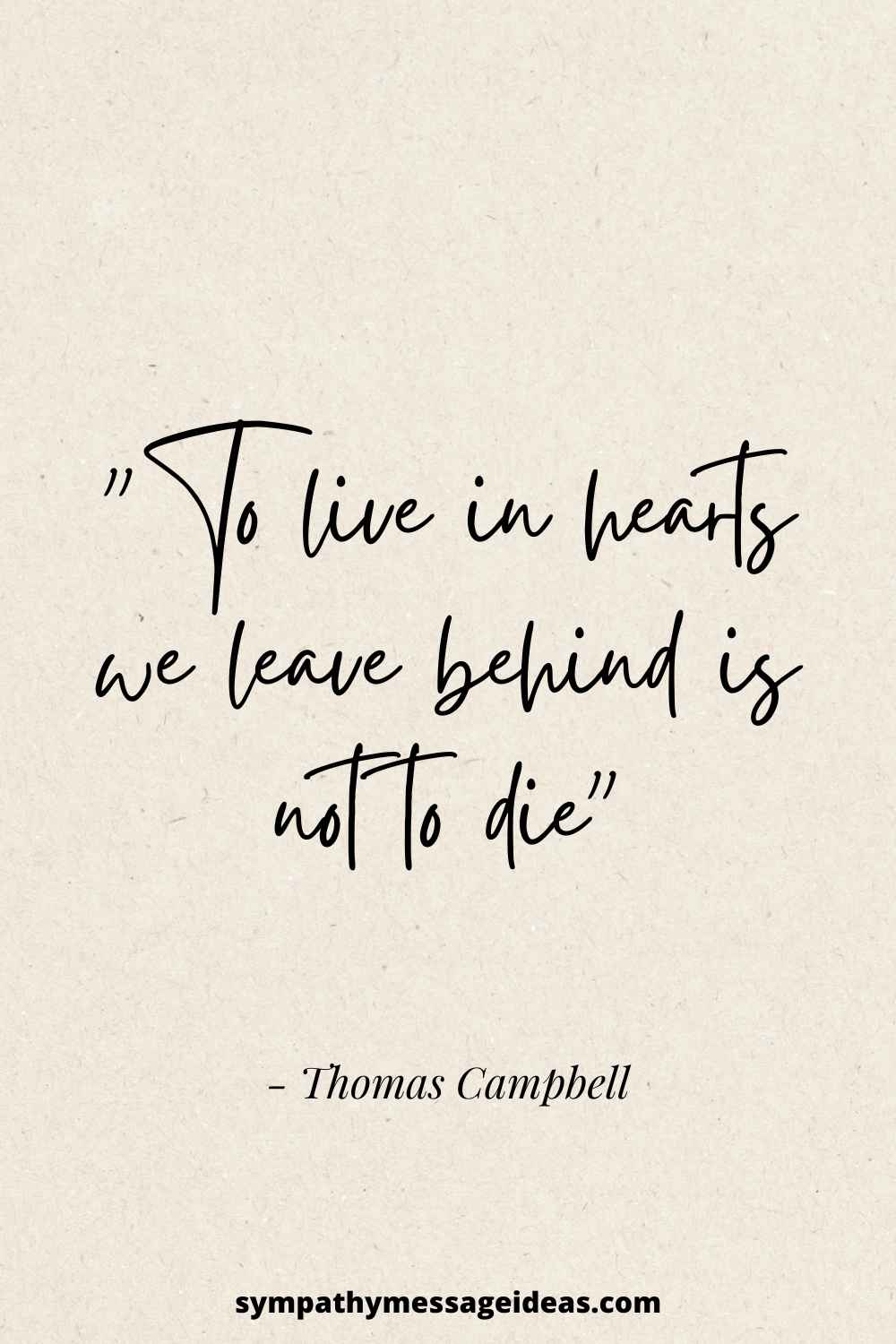 Scattering Ashes Prayers
A prayer is also a fitting way to express yourself when spreading someone's ashes. These prayers are specifically suited to the moment a friend or loved ones ashes are scattered.
The Lords Prayer
Our Father, which art in heaven,
Hallowed be thy Name;
Thy kingdom come;
Thy will be done
in earth, as it is in heaven:
Give us this day our daily bread;
And forgive us our trespasses,
as we forgive them that trespass against us;
And lead us not into temptation,
But deliver us from evil;
For thine is the kingdom,
the power, and the glory,
For ever and ever.
Amen
******************
For Grief
When you lose someone you love,
Your life becomes strange,
The ground beneath you gets fragile,
Your thoughts make your eyes unsure;
And some dead echo drags your voice down
Where words have no confidence.
Your heart has grown heavy with loss;
And though this loss has wounded others too,
No one knows what has been taken from you
When the silence of absence deepens.
Flickers of guilt kindle regret
For all that was left unsaid or undone.
There are days when you wake up happy;
Again inside the fullness of life,
Until the moment breaks
And you are thrown back
Onto the black tide of loss.
Days when you have your heart back,
You are able to function well
Until in the middle of work or encounter,
Suddenly with no warning,
You are ambushed by grief.
It becomes hard to trust yourself.
All you can depend on now is that
Sorrow will remain faithful to itself.
More than you, it knows its way
And will find the right time
To pull and pull the rope of grief
Until that coiled hill of tears
Has reduced to its last drop.
Gradually, you will learn acquaintance
With the invisible form of your departed;
And, when the work of grief is done,
The wound of loss will heal
And you will have learned
To wean your eyes
From that gap in the air
And be able to enter the hearth
In your soul where your loved one
Has awaited your return
All the time.
By John O'Donohue
******************
The Precious Gift
One gift, above all others,
God gives to us to treasure.
One that knows no time,
no place and one gold cannot measure.
The precious, poignant, tender gift of memory –
that will keep our dear ones ever in our hearts
although God gives them sleep.
It brings back long remembered things
a song, a word, a smile and our world's a better place –
because we had them for awhile!
******************
Ashes to Ashes Dust to Dust
Forasmuch as it hath pleased almighty God of his great mercy to take unto himself the soul of our dear brother here departed, we, therefore, commit his body to the ground; earth to earth, ashes to ashes, dust to dust; in sure and certain hope of the resurrection to eternal life, through our Lord Jesus Christ; who shall change our vile body, that it may be like unto his glorious body, according to the mighty working, whereby he is able to subdue all things to himself.
******************
Peace Prayer

O God, let the peace of Jesus fill our hearts and this place. As we commit this body to the earth where it came from, let your unconditional love fill our hearts and let the peace that surpasses all understanding be with us to uproot fear and bitterness. Remind us of your great promises about eternal life that we may be strengthened. In Jesus' name, we believe and pray, Amen.
Our funeral prayers and prayers for the dead will help you with even more prayers for scattering ashes.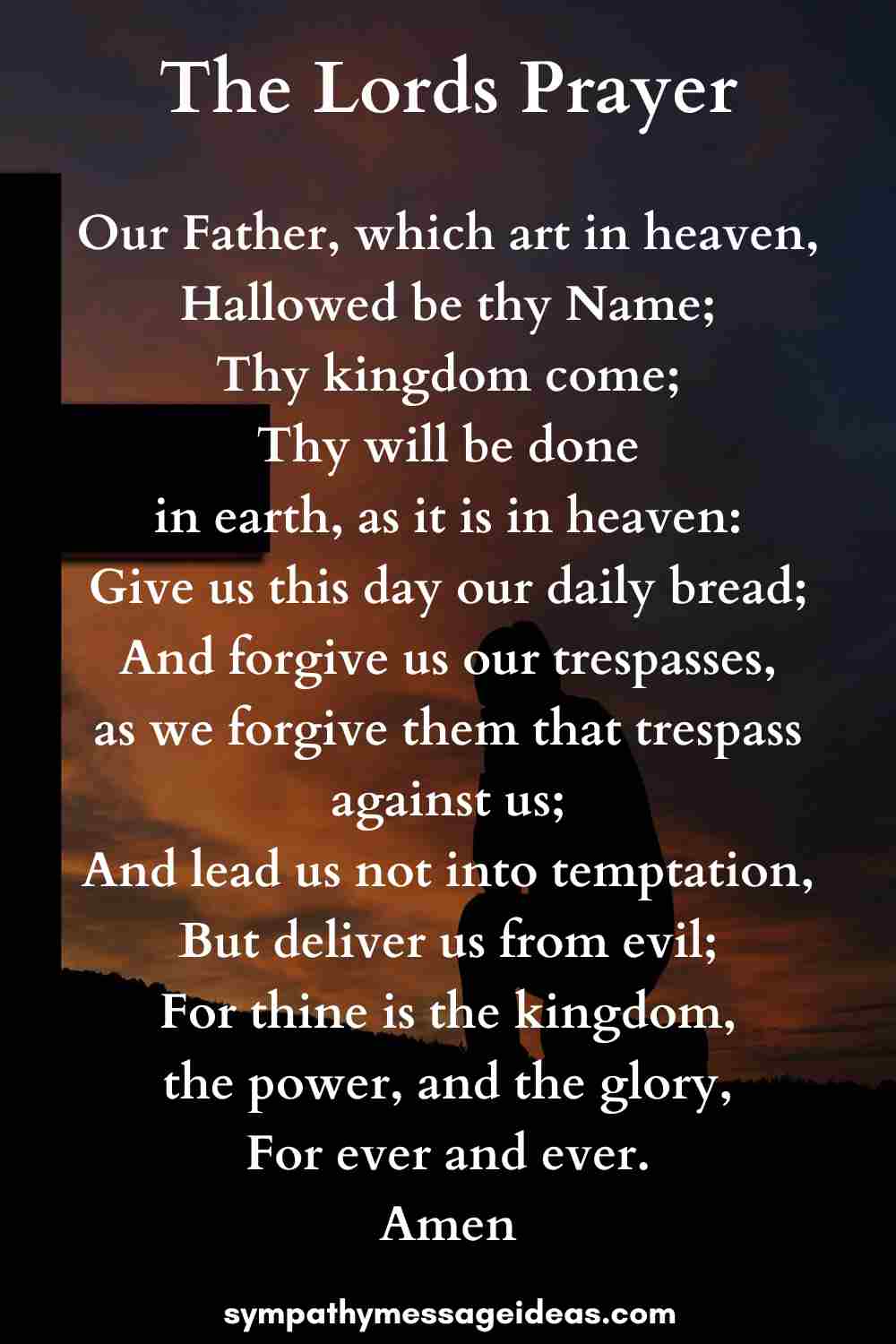 Poems to Say When Scattering Ashes
A moving poem is also very common when scattering ashes. Try one of these poems to send off the deceased as you spread them over a chosen spot.
An Irish Blessing
May the road rise up to meet you.
May the wind be always at your back.
May the sun shine warm upon your face.
May the rains fall soft upon your fields.
And until we meet again,
may God hold you in the palm of his hand
******************
SEE MORE: Irish Blessings for Funerals
Let Me Go
When I come to the end of the road 
And the sun has set for me 
I want no rites in a gloom filled room 
Why cry for a soul set free? 
Miss me a little, but not for long 
And not with your head bowed low 
Remember the love that once we shared 
Miss me, but let me go. 
For this is a journey we all must take 
And each must go alone. 
It's all part of the master plan 
A step on the road to home. 
When you are lonely and sick at heart 
Go the friends we know. 
Laugh at all the things we used to do 
Miss me, but let me go. 
When I am dead my dearest 
Sing no sad songs for me 
Plant thou no roses at my head 
Nor shady cypress tree 
Be the green grass above me 
With showers and dewdrops wet 
And if thou wilt remember 
And if thou wilt, forget. 
I shall not see the shadows, 
I shall not fear the rain; 
I shall not hear the nightingale 
Sing on as if in pain; 
And dreaming through the twilight 
That doth not rise nor set, 
Haply I may remember, 
And haply may forget.
By Christina Georgina Rossetti
******************
A Life Well Lived 
A life well-lived is a precious gift,
of hope and strength and grace,
from someone who has made our world
a brighter, better place.
It's filled with moments sweet and sad,
with smiles and sometimes tears,
with friendships formed and good times shared,
and laughter through the years.
A life well-lived is a legacy,
of joy and pride and pleasure,
a living, lasting memory
our grateful hearts will treasure.
******************
The Star
A light went out on Earth for me
The day we said goodbye
And on that day a star was born,
The brightest in the sky
Reaching through the darkness
With its rays of purest white
Lighting up the Heavens
As it once lit up my life
With beams of love to heal
The broken heart you left behind
Where always in my memory
Your lovely star will shine
******************
SEE MORE: Funeral Poems: 45 Beautiful Readings for Memorial Services
Bible Verses for Scattering Ashes
If the deceased had a strong religious faith then an appropriate Bible verse would make a good choice when scattering their ashes.
"Behold! I tell you a mystery. We shall not all sleep, but we shall all be changed, in a moment, in the twinkling of an eye, at the last trumpet." – Corinthians 15:35-57
"Do not let your hearts be troubled. You believe in God; believe also in me. My Father's house has many rooms; if that were not so, would I have told you that I am going there to prepare a place for you? And if I go and prepare a place for you, I will come back and take you to be with me so that you also may be where I am." – John 14:1-3
"For none of us lives to himself, and none of us dies to himself. For if we live, we live to the Lord, and if we die, we die to the Lord. So then, whether we live or whether we die, we are the Lord's." – Romans 14:7-8
"Blessed are those who mourn, for they shall be comforted." – Matthew 5:4
"Then they cried to the Lord in their trouble, and he delivered them from their distress. He brought them out of darkness and the shadow of death, and burst their bonds apart." – Psalm 107:13-14
"For everything there is a season, and a time for every matter under heaven:  a time to be born, and a time to die; a time to plant, and a time to pluck up what is planted; a time to kill, and a time to heal; a time to break down, and a time to build up; a time to weep, and a time to laugh; a time to mourn, and a time to dance." – Ecclesiastes 3:1-4
SEE MORE: 55+ Short Verses for Funeral Cards
We hope this guide has helped you with what to say when scattering ashes. Speak from the heart and remember all the good the deceased did, use that as an inspiration and whatever you say will be fine.